As police step up their inquiries into a secretive Christian community following abuse allegations, former members have told of a culture of victim-blaming.
Gloriavale, a New Zealand settlement of around 500 where everyone follows a strict New Testament creed and wears blue uniforms, has come under increasing scrutiny in recent weeks.
Several ex-members have come forward, telling stories of sexual abuse, violence and bullying - sometimes involving underage girls.
Miracle escaped Gloriavale with her family around six years ago.
She told Daily Mail Australia that sex outside of marriage and with underage children was 'absolutely frowned upon' and 'dealt with very severely in the community'.
'In saying that, these things have happened. These allegations against certain individuals - there is truth in them.
'Where it's been brought out into the open, the leaders have dealt with it - but where I disagree is that the girls in particular are blamed.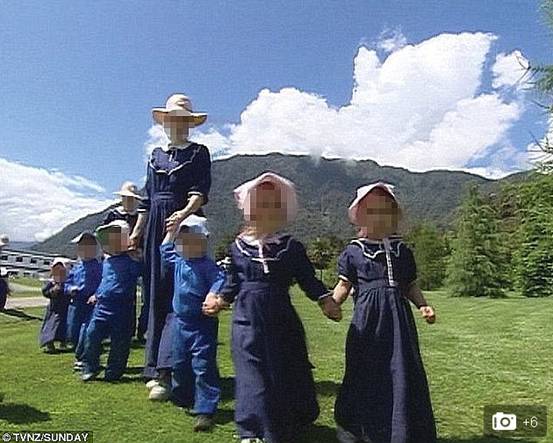 'They have been called w****s and s***s and that sort of thing and almost exonerated the guys. The guys couldn't help it.
'That then causes an effect where the girls don't want to bring it out into the open. They think if I go and say, "this happened to me" they'll turn on me and "blame me".'
Miracle said there had been a few 'one off incidents' - but that 'it's not just the one'. 'Where I disagree is the way it's been dealt with, it's always placed on the girl.
'Women are treated well, they are looked after very well, but there is this doctrine that women submit to the men and do what they are told.
'(The men) are brought before meetings and dealt with. They are punished. But not to the same extent the girl would be.'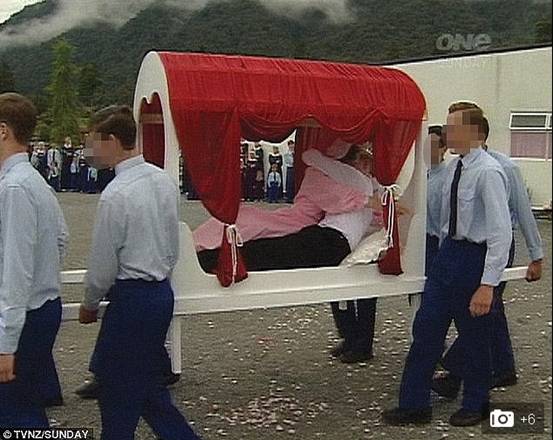 Another former member, Karen Winder, told stuff.co.nz abuse was 'not rampant'. She said young men are 'groomed' to have sex with underage girls and should not shoulder the blame.
'(Some think) that 13 and 14 year old girls are ready to have babies - there's no child rape going on,' Ms Winder was quoted saying.
'A 23-year-old is not necessarily culpable for his actions, because he's been groomed for it.'
She reportedly added that she knew of a female member who had been involved with an older man when she was 15.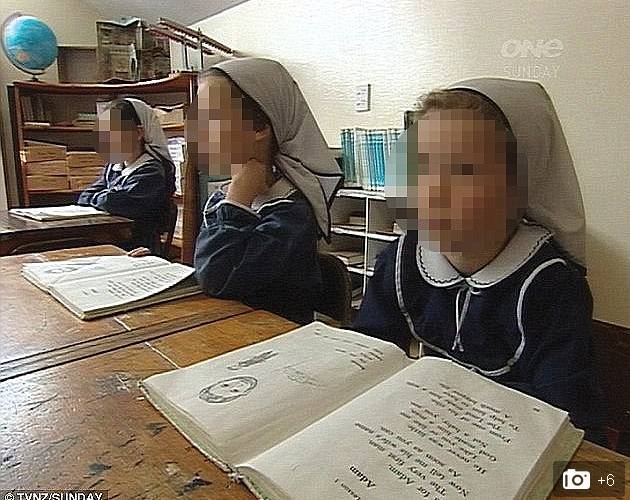 Another escapee, Julia, told the Campbell Live program earlier this month that she had a 'wrong relationship with a married guy when she was 12 or 13' - and he was a decade older.
Gloriavale responded to recent allegations in an interview with TVNZ this week.
'There have been serious allegations but it doesn't mean they're all true,' said a spokesman. He would not discuss the particulars.
Police reportedly made a 'social call' to the town this week and are urging anyone with evidence of abuse to come forward.
Miracle said Gloriavale needs to open itself up the outside world. 'These things are starting to happen more and more frequently because of their closing off,' she said.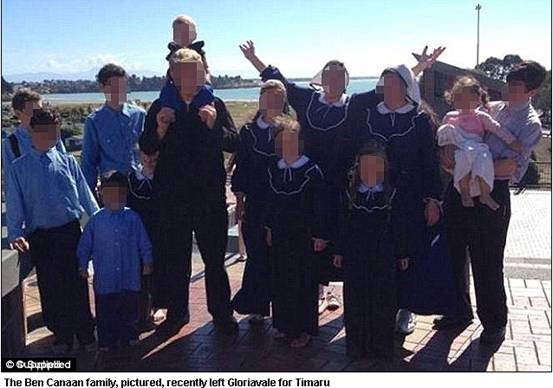 There has been a mass exodus from Gloriavale over the past two years, most recently including a family of 14 in March.
They, and other families are now living some 350km south-west of Gloriavale.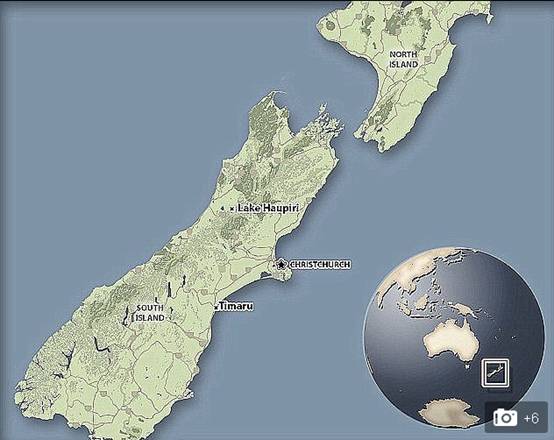 WHAT IS GLORIAVALE?
Nestled on the banks of the picturesque Lake Haipuri on New Zealand's rugged West Coast, Gloriavale is a Christian community of around 500 people who follow a literal interpretation of the New Testament.
The community, which isolates itself from the outside world, was founded by Neville Cooper, an Australian evangelist. Cooper moved across the Tasman in 1969 with his wife, Gloria, and their ten children to found a Christian community.
As its membership swelled, in 1991 they purchased land by the scenic lake to live off. Mr Cooper - a controversial figure who spent almost a year in prison on sex abuse charges in 1995 - would later change his name to 'Hopeful Christian'.
Fleur Beale, the author of the Gloriavale book Sins of the Father, said the most striking thing about Gloriavale was the 'control those in power' - a group of elders - 'had over the ordinary people.
'The women, particularly - it would be miserable to be a woman in Gloriavale,' Ms Beale told Daily Mail Australia. Birth control is non-existent. ',
'God wants you to get married and have as many children as you can. That's why they have big families.'
Residents are required to wear a uniform. Women generally frock up in long, blue dresses - 'every single day', a former resident named Miracle told Daily Mail Australia.
Meanwhile, men wear neckties, dark blue pants and a light blue sleeved shirt. And while the personal use of technologies such as television and mobile phones is rare among 'ordinary people', Ms Beale said the community was 'very innovative', with extensive commercial operations.
Residents do not take any wages, but work hard for the community's dairy and deer farms.
The community consists of more than 80 families, according to Gloriavale's official website, and they live together in large, communal hostels.