After tearing down yuppies while humming along to Huey Lewis and the News, the creatives behind American Psycho have turned their attention to LA cults. The author Bret Easton Ellis is making his directorial debut The Delected for new video streaming service, Fullscreen.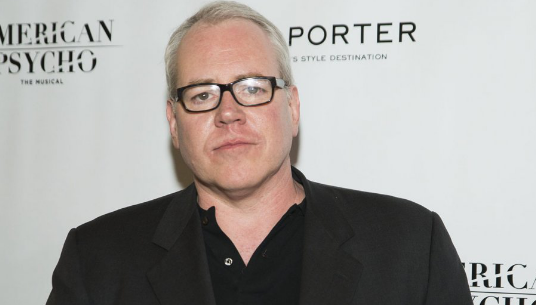 The Deleted was described as a thriller about the disappearance of three people in Los Angeles. Although they seem to be unconnected to each other, the deaths trigger the collective paranoia of a group of twenty-somethings who recently escaped from a cult.
Ellis, the bestselling author of The Rules of Attraction and Less Than Zero, wrote and produced 2013's Lindsay Lohan starrer The Canyons and has directed two short films, but The Deleted will be his first time directing a serialized project.
Additional details about the project have yet to be announced. But, as reported, The Deleted will debut on Fullscreen in early 2017, though Fullscreen itself has just officially launched.
Charging $4.99 a month, the teen-orientated subscription video service offers both original scripted programming and licensed TV shows and movies, including Dawson's Creek and Center Stage.
In lieu of meaty details, we're left to speculate.News from milk.xyz, Ellis may take inspiration from favorite cult leader, Father Yod, the bearded mangod who fertilized the rich LA soil with tantric sex-a-thons before he died hang gliding over a volcano in Oahu? Yod is notable for bearing a beard that puts mall Santas to shame, and for being a cult leader that managed to run a decades-old brainwashing operation without resorting to killing or kidnapping people.
Given his predilection towards violence, Ellis will probably draw inspiration from the creepier cults in the valley–something like the Mansons, or the Blackburn Cult from the 1920s, whose savage rituals involved animal sacrifice and live burials.