It's like something from a horror movie. A dark and mysterious cult, unexplained deaths, shocking suicides. A following built upon the legend of the Knights Templar. And at its heart, millionaires, civil servants, police, doctors. It's reminiscent of Stanley Kubrick's dizzying masterpiece Eyes Wide Shut.
Except that it all happened.
What We Know About The Knights Templar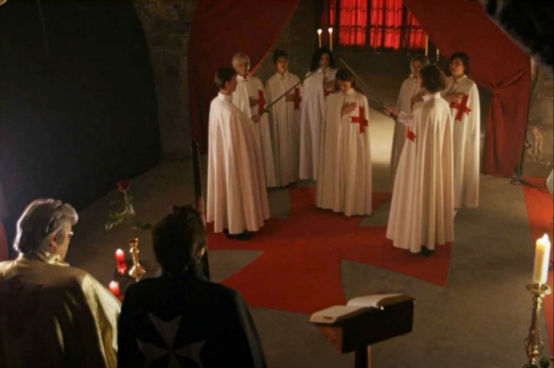 Order ritual youtube | Wiki4All
The Knights Templar was a Catholic military order founded in 1119 and active until 1312, when Pope Clement V disbanded the order. The Templar Knights wore white uniforms with large red crosses and served as skilled fighters during the Crusades.
Most members of the Order, however, were not in the military, but rather became part of a huge multinational banking and financial system across Europe, in many ways the first of its kind. This is where many legends spawned of a massive Templar golden treasure hoard.
When the Holy Land was lost, the Templar Knights fell out of favor, leading to the group being officially dissolved by the church. There have been rumors for centuries that the group secretly continued to exist, perhaps fueled by the fact that the Knights did indeed practice many secretive ceremonies, primarily regarding initiation of new members.
The Order Revives Ancient Legend
The Order of the Solar Temple was established in 1984 in Geneva, Switzerland by Joseph di Mambro and Luc Jouret. They claimed that their cult was based upon the ideals of the Knights Templar. They stated that the purpose of their religion was to prepare for Jesus Christ's Second Coming and referred to Christ as a "solar god-king". They claimed a desire to unite Christianity with Islam and wanted to promote spirituality over worldly or temporary desires. They also drew inspiration from British occultist Aleister Crowley, who believed in magic and taught his followers sex magic.
The Order of the Solar Temple established lodges in many countries including Canada, Australia, and Martinique, as well as its initial location in Switzerland. The order's beliefs combined some Christian ideas along with belief in UFOs, New Age philosophy, and Freemason rituals.
Murders And Suicides In Canada And Switzerland
The bloodshed appears to have started in October 1994 with the murder of a baby. Joseph di Mambro, one of the group's founders, believe that a member's infant son, 3-month-old Emmanuel Dutoit, was the Antichrist, and so ordered the murder.
The bloodshed did not stop there. Between Quebec, Canada, and two villages in western Switzerland, Cheiry and Salvan, bodies started showing up in bizarre ritualistic formations. 15 members of the order's inner circle committed ritualistic suicide by poison. 30 more bodies were found either shot or suffocated and 8 killed by other means. Many of the bodies were located in a secret underground chapel filled with symbolic Templar-related items. The corpses wore the traditional ceremonial robes and were arranged in a circle.
It was later found that many victims had been drugged prior to being shot in the head. The remainder of the victims were found in three different ski chalets and these victims included several children.
More Bloodshed Leads To A Fruitless Arrest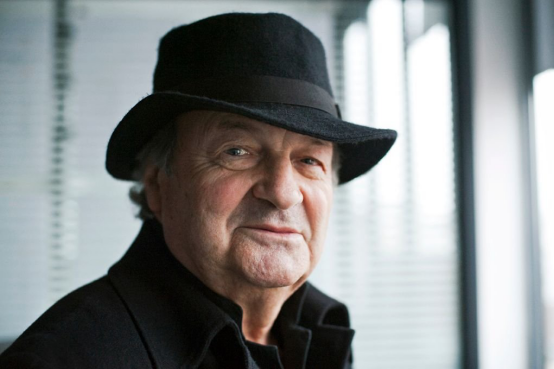 Cult leader Michel Tabachnik Wikipedia | micheltabachnik.com
In December 1995, 16 more bodies were found in the mountains of France. They were arranged in a star formation and it was discovered that two members of the order had shot the others, then committed suicide.
In 1997, five more members of the order committed suicide by lighting their own house on fire in Quebec. Police discovered 3 teenagers (aged 13, 14, and 16) in a shed afterward, drugged but alive.
A famous swiss musician and conductor, Michel Tabachnik, was arrested as a leader of the cult in the late 90s. Though indicted for "participation in a criminal organization" and murder, he was acquitted in 2001 and again in 2006. His own wife was one of the cult's victims.
Is The Cult Still Lurking To This Day?
It's believed that the Order of the Solar Temple no longer exists. Most of the order's core members were either killed or committed suicide in the 90s. However, with key figurehead Michel Tabachnik having been released, and with multiple worldwide "neo-Templar" groups still active, it's impossible to say whether the Order of the Solar Temple is really gone for good.
Source: https://www.inquisitr.com/10007541/order-of-the-solar-temple-murder-suicide-and-the-legend-of-the-