On the morning of January 21, 2011, Kaiwind's reporter visited Xue Hongjun, one of the plotters as well as organizers of the Tian'anmen Square self-immolation incident which took place on January 23rd, 2001.

Xue Hongjun lived in an old residential area in the Nanjing Alley of Kaifeng, Henan Province, with his family members. The two-story house where he lived in is the joint property of his elder brother, sister and him.

When we arrived, Xue Hongjun was busy in feeding his dog and doing some cleaning upstairs. Seeing us, his wife with an apron around her waist walked out of the kitchen to greet us. What a tranquil and comfortable life! Then, Xue went downstairs. After a simple greeting, our interview began. Following is the dialogue.

Reporter: What are you up to these days?

Xue Hongjun: After getting out of the jail, I think I am just an ordinary man, who should live an ordinary life, so I bought an electrical tricycle and transport eggs with my wife.

Reporter: It has been ten years since the Tian'anmen Square self-immolation incident. As a participant, how do you feel now when looking back on it?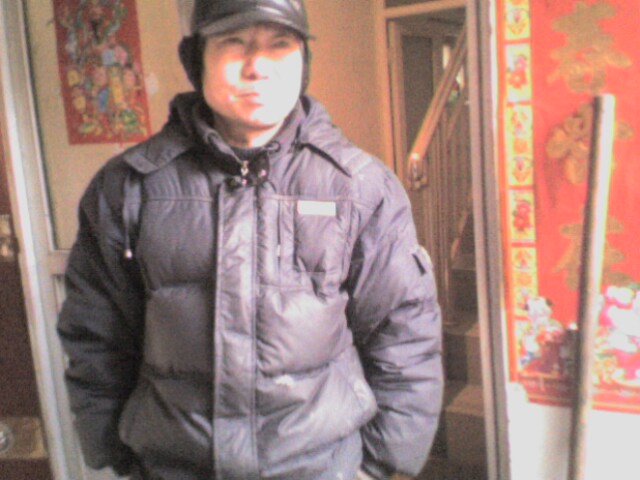 Xue Hongjun
Xue Hongjun: I dare not and also don't want to look back on it. It is a nightmare. If it happened now, I would never do it (self-immolation). Who knew why I was crazy about it at that time. Li Hongzhi gave out many articles. In the book titled Eliminate Your Last Attachment, it said that "let go of life and death", "getting rid of all ordinary human attachments—including the attachment to their human lives", "If you can let go of life and death, you're a God; if you can't let go of life and death, you're a human", and so on. Like an order, the words instructed Falun Gong disciples to overlook the death in order to achieve the so-called "Consummation", and eventually led to the Tian'anmen incident. We were instigated by Li Hongzhi's scriptures to commit the self-immolation.

Reporter: Until now Li Hongzhi and his media overseas have been declaring that the self-immolation incident was not true, which was organized by the government. They said you were not the disciple of Falun Gong. As one of the participants and insiders, what's your opinion on it?

Xue Hongjun (after a short of silence): Truth can never be false and false can never be truth. I felt astonished and angry when hearing of the rumors. Li Hongzhi refused to recognize us because he had a guilty conscience and was unable to wind the matter up. He imputed the incident to the government and his disciples so that he could avoid from the public blame. Lying is not only a piece of cake for him, but also one of the means to fool the Falun Gong followers. Luckily, several of us survived. My presence scotches their rumors.

Reporter: Have you met other survivals after the incident?

Xue Hongjun: Talking of them, the one I feel apologetic most is Wang Jindong, whom I introduced Falun Gong to. At first, he refused to join us, but after my repeated persuasions, he started to practice. If I didn't promote Falun Gong to him, he would never practice Falun Gong and burn himself at last.

Reporter: What do you think of Falun Gong now?

Xue Hongjun: At first, Falun Gong spread the idea of keeping healthy. But later, Li Hongzhi said there would be a big disaster for all human beings and only Falun Gong could avoid the disaster. It drove Falun Gong far from a body-building exercise. He called for people to "quit the Party and the League" and circulated rumors that the Chinese government removed Falun Gong followers' organs alive in Sujiatun, and so on. There is no sense of body-building to speak of. Falun Gong is completely in line with the features of cult.

Reporter: How's your life now?

Xue Hongjun: I'm 58 years old now and my wife is still in good health, so we run a small business to sell egg. Tired as it is, but we live a full life and feel happy with a relatively decent income.