Simon McNeil
Ok, time to jump back into the fires of controversy. Perhaps you have heard of the Falun Gong. The Falun Gong (also called Falun Daffa) claims to be a non-organized group of peaceful exercise enthusiasts being persecuted by evil communist devils and largely the media over here in North America has been happy to collude with this misconception. The participation of certain unimportant, former parliament hill back-bench jockies has not helped to correct these misconceptions.
Unfortunately the only dissenting opinion on this messed up little cult is usually Xinhua.
This makes it hard for me. Because, on one hand, I know that Falun Gong manipulates Western anti-communist paranoia to gain adherents but, on the other hand it's hard to point to any truly dispassionate reporting on them.
Well please say hello to one of my new favorite people: Dr. Heather Kavan. Dr. Kavan wrote the single best summary of the controversy surrounding the Falun Gong I have ever read and I think it is a must-read for anybody who wants to know what the yellow-shirted loonies handing out pamphlets in front of Chinese embassies and consolates the world around are really all about. You can read it here.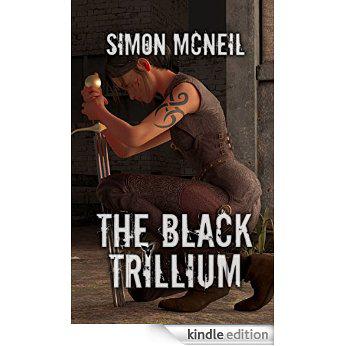 The Black Trillium by Simon McNeil
Simon McNeil is the author of The Black Trillium, a story of revolution and martial arts set in the ruins of Toronto. This novel is published by Brain Lag Publishing.
He is an online marketing communications specialist with a major educational institution when not wandering the world looking for trouble. He is a life-long martial artist, has published several articles in Kung Fu Magazine and he's probably a little bit too fond of kung fu movies.
He lives in Toronto, Canada with his wife who has happily laid out rules to prevent the sword-through-glass-lampshade incident from ever happening again. The Black Trillium is his first novel.