JIM CARREY'S ex-girl friend Cathriona White, 30, was found dead of a suspected drug overdose on September 28, days after breaking up with the Hollywood comic for the second time. Scientology's gruelling "purification" regimes may have pushed her over the edge, former members claimed to the SUN on October 2, 2015.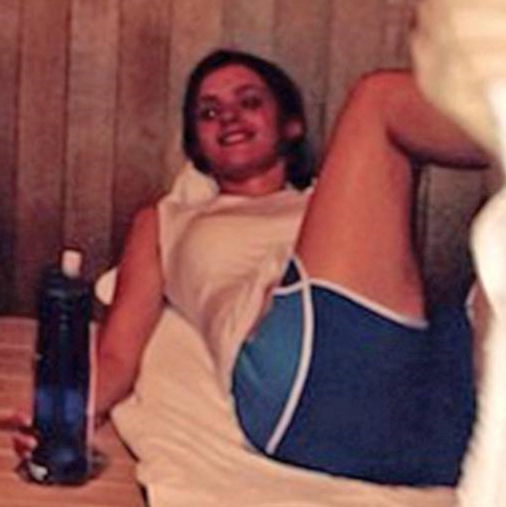 Gruelling 'purification' regimes may have taken toll on Cathriona Instagram
JIM CARREY'S tragic ex believed Scientology would help her — but the cult's gruelling "purification" regimes may have pushed her over the edge, former members claimed last night.
Cathriona White, 30, was found dead of a suspected drug overdose on Monday, days after breaking up with the Hollywood comic for the second time.
She had been involved with the controversial religion since arriving in Los Angeles from Ireland in 2009 but only more recently got involved in two punishing mandatory initiation rites.
Former cult members last night branded them "dangerous" and claimed they could have had an effect on the fragile actress's mental health.
One, the so-called Survival Rundown — which Cathriona had reportedly recently enrolled in — is said to involve being shouted at and "demeaned" for months.
And according to Scientology investigator Tony Ortega, she had recently completed the other process, the Purification programme, which involves spending at least four hours a day in a sauna — for up to 60 days.
Feeling heat ... Cathriona posted this snap of herself in sauna Instagram
Last night Karen De La Carriere, whose Scientologist son Alexander Jentzsch died from a drug overdose in 2012, said: "He did Survival Rundown and the Purification Rundown and at 27 he was dead of methadone and other drugs.
"He died exactly like Cathriona. This is another Alexander, someone also in their twenties and connected with this toxic cult."
Karen, who was a Scientologist for 35 years, explained the Survival Rundown also involves performing repetitive actions, such as touching a wall, to go into a trance.
She said: "You don't do it for one hour, it goes on for days, weeks, months. I know people who have been doing it for two years — hour after hour — you go into some kind of la-la land."
Ex-Scientologist Karen De La Carriere
Former member John Duigan, 52, who completed both processes, said his Survival Rundown involved being forced to stare into another person's eyes for hours while being shouted at and belittled.
He said: "This would go on for hours and you can't react at all. I have gone nuts on it. It drove me to my first breakdown.
"I went catatonic and they had to slap me out of it and then I went completely bonkers, desperately looking for a kitchen knife to cut my guts out."
John, who left the cult in 2006, said the Purification programme was also emotionally exhausting.
He said: "Sitting in the sauna five to eight hours a day you become dazed and confused.
"The whole idea leaves you malleable to the various indoctrinations that they put you through constantly.
"The Scientology system is a pressure cooker. They put people under extreme pressure on a lot of fronts, emotionally, mentally, and physically."
Cult leader David Miscavige was responsible for making both programmes compulsory for members.
The Survival Rundown is meant to help focus thoughts, while the Purificaiton programme is meant to get rid of toxins clinging to fatty tissues.
John Duigan says system is a 'pressure cooker' Michael Kiely
Scientologists believe these toxins have built up over previous lives and affect the spiritual progress of the body and one's progress towards the highest level of Scientology.
Members undergoing the process dubbed "Purif" take up to 30 vitamin pills, run for 20 minutes, then spend at least four hours in the sauna.
The daily programme is supposed to last for three weeks, but some followers do it for up to 60 days. Followers have reported feeling dazed, dehydrated, with terrible stomachs, including diarrhoea and vomiting.
But leaders claim the process is vital to reach the top of the Scientology level, in which a believer is liberated from the physical universe and can control objects, energy, space and time by mind power.
Leaders are said to actively recruit big movie star names, such as Tom Cruise, to get good publicity, and even have a special Hollywood Celebrity Centre for their use. It is here Cathriona was said to be enrolled.
However, Jim Carrey was never involved — and was even officially regarded as "hostile" by chiefs.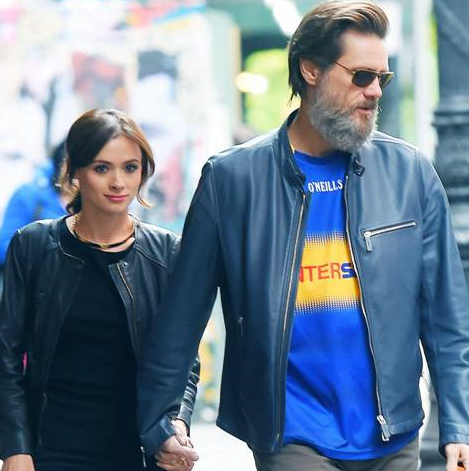 Cathriona with Jim Carrey in New York in May Splash News
A former staffer at the Celebrity Centre, who asked not to be named, told The Sun that he had first irritated Scientologists in the Nineties.
Scenes from one of his movies were being shot at the Hollywood centre and Carrey's disrespectful attitude left members "offended".
The worker said: "They did not like him from that moment on. He was not welcome."
He was designated a "1.1" on their "human tone" scale, meaning he was covertly hostile and not to be trusted.
Carrey then infuriated them even more by prank-calling the centre pretending to want to sign up for an advanced course on enlightenment.
Then, in 2003, he mocked the cult on a Canadian talk show.
He joked: "I actually got into Scientology for a while and that's how I got this nice glazed look in my eyes."
Carrey met Cathriona, who had gone to Hollywood to try to make it as an actress but who then became a make-up artist, in 2012.
They dated for five months then split up before getting back together in March this year. They broke up again last Thursday.
She is believed to have been introduced to the cult by US singer Beck, 45, who has been involved in Scientology for most of his life
Church of Scientology Alamy
But the Church also has followers in her native Ireland.
Former Irish Scientologist John McGhee undertook the two programmes between 2006 and 2008, told how he witnessed a fellow recruit have a mental breakdown during a Dublin Survival Rundown.
He explained: "He was touching the wall and it was my job to tell him to do it time and time again, and he turned to me and said, 'Help me please, I feel terrible.' His face just dropped and I didn't know what to do."
Meanwhile, Brit Stephen Jones, 51, a member from 1986 until 2008, agrees the process may be dangerous.
He said: "I imagine that doing hundreds of hours could drive you to the point of madness, or suicide."
Last night a spokeswoman for the Church told The Sun: "Saying that somebody was studying Scientology in the past and connecting that to a suicide is like saying a person who had previously studied the Bible committed suicide.
"It is sad and reprehensible that a paid anti-Scientologist like Tony Ortega and the other discredited individuals you are relying on are exploiting this terrible tragedy involving a young woman. It's a sign of outright bigotry."