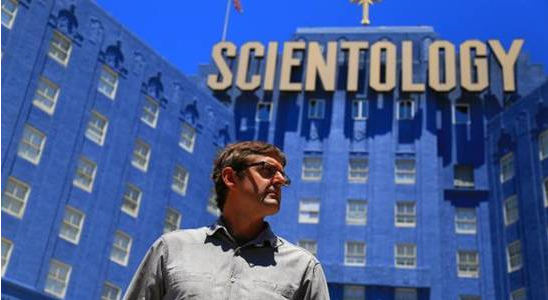 Despite receiving its debut at last year's London Film Festival,Louis Theroux's hotly anticipated big-screen documentary My Scientology Movie has no official release date attached.
Excitingly, however, it was revealed earlier this month that the film - directed by John Dower - had finally acquired UK distribution following its international premiere at the Tribeca Film Festival in April.
While Altitude Films announced plans to "celebrate Louis's big screen debut with a number of unmissable events in U.K. cinemas in the lead up to the release later in 2016,"
Theroux himself has revealed - bizarrely to Ellie Goulding and this very article's writer - a ballpark date via his Twitter account and it gained heat reaction, which has also attract ex-Scientologist Leah Remini's attention.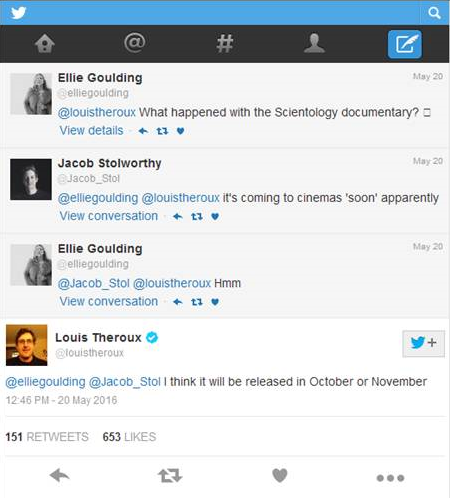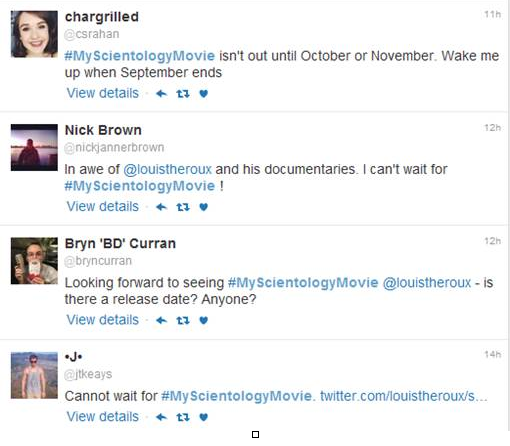 @elliegoulding @Jacob_Stol I think it will be released in October or November
— Louis Theroux (@louistheroux) May 20, 2016
Speaking about the film, Theroux said: "More than 10 years ago, I approached the church to see if they might let me in to make a documentary."I thought I might be able to bring a sense of nuance and perspective to people's understanding of a faith that has been much ridiculed. Just as I have done with other non-mainstream stories, I hoped to see it from the inside and make a human connection with its clerics and congregants. But I was repeatedly turned down."