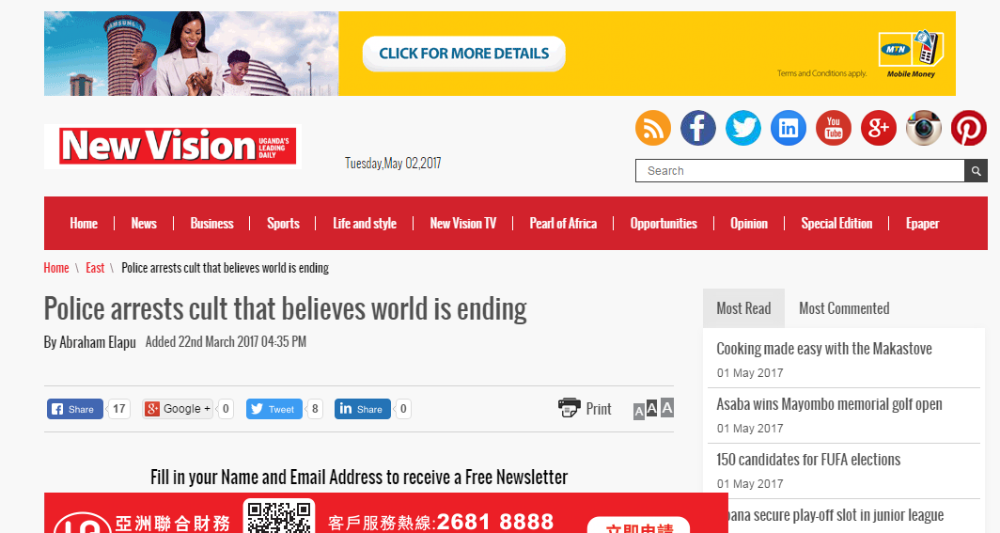 25 people have been arrested in Kaberamaido district in connection at a church purporting that the world has come to an end.
The group from the church identified as St Andrew's Church of Lord Holy Ark is currently under detention at Kaberamaido Central Police Station.
They were apprehended on Wednesday from the church premises, headed by their 'spiritual leader' Pastor Amos Oyaba.
According to Michael Odong the East Kyoga Police spokesperson, those arrested will help with investigations into the matter. Odongo warned the public against accepting being misled by newly established churches.
Albino Etayu, 70, a resident of Romu village in Alwa Sub County says his wife had abandoned home for over a year now and that the Church leaders had blocked him from accessing her. Francis Amado, 57 another resident also reported that his wife had also abandoned home together with all his eight children to go and live in the Church. They are all being held at Kaberamaido CPS and will be charged of sabotaging government programs.