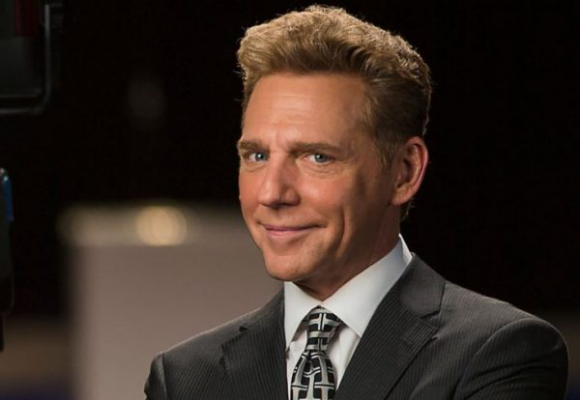 David MiscavigeMuch of what we know about the highest echelons of the Church of Scientology in recent years comes from a number of former high-ranking executives who left the organization between 2004 and 2010. Those former execs — Marty Rathbun (who left the church in 2004), Marc and Claire Headley (2005), Amy Scobee (2005), Tom DeVocht (2005), Jeff Hawkins (2005), Mike Rinder (2007), and John Brousseau (2010) — fueled numerous newspapers series, television shows, and also a feature film documentary (2015's Going Clear), which gave us our clearest view yet of how Scientology leader David Miscavige ran the church.
We learned about "The Hole," for example, a prison for top executives that Miscavige created at Scientology's secretive "Int Base" near Hemet, California in 2004. After that series, Miscavige made some changes to the Hole, something we learned from Brousseau, who came out after the others, in 2010.
But what about since then? Ron Miscavige Sr. left the base in 2012, but he was not a top-ranking executive, and we didn't get a lot of information about how conditions had changed at the base from his 2016 book, Ruthless. We've been hungering for any new information about the conditions at Int Base in more recent years. What little information we had received suggested that since a 2009/2010 FBI investigation of Scientology for human trafficking which was focused on the base, David Miscavige had been placing less emphasis on the compound as its population had shrunk.
Now, we have learned that there have been a series of more recent escapes, and we've been receiving new information about Int Base for the first time in several years.
1. David Miscavige has not visited Int Base in more than four years.
2. Escape attempts have increased in frequency as conditions at the base continue to deteriorate.
3. Pregnancies are becoming more frequent as Sea Org couples use that method to get sent away from the base. (Previously, the policy was to coerce Sea Org women to have abortions so they remained on post, but after that situation was reported by the press, the church changed the policy, and now merely kicks pregnant couples out of the Sea Org.)
4. Miscavige's primary residence is now his apartment in Hollywood.
When we asked a former Int Base official what it might mean that Miscavige has not been to the base for such a long time, they told us that in fact, "He was threatening to do that for quite a while. And there were long periods when he wasn't there. He just manages things by conference calls when he's not at the base. But to be gone for four years? That tells me there's some fear and avoidance of the base now on his part."
Is Int Base becoming less important than it used to be? "No question," our source says. And they point out that for Miscavige the base may represent to him a dark period of church history. "More people from there did more damage in a shorter amount of time than ever in Scientology's history," our source says, referring to the years of publicity produced by the wave of high-ranking Int Base executives who emerged between 2004 and 2010.
We pointed out that for some time, we've been working on the theory that Miscavige is de-emphasizing the importance of Scientology's formerly major centers in Southern California and has instead been building up Scientology's presence in Clearwater, Florida.
"Miscavige had talked about that," our source says. "He said that he was going to move key projects to Clearwater. And he had even talked about shutting down Int Base entirely."
Latest figures from Australia: Only 1,681 Scientologists
Latest Australian census data from 2016 shows there are now 1681 people who declare themselves to be scientologists in Australia.This is down from 2163 in 2011, which was down from 2507 in 2006. There were reports recently scientologists are spending $6 million on Perth HQ. Census says they have just 195 members in WA.
Once again, the actual numbers are right in line with our estimates, which are that there are about 20,000 actual Church of Scientology members around the world, and nothing like the millions that the organization claims.
And yes, the constant push for buildings like in Western Australia is all about public relations, and not for a need to serve large numbers of parishioners. A $6 million project when there are only 195 members in a state the size of Texas and Alaska combined!