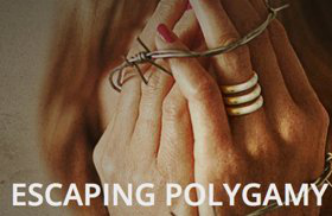 A&E Network's original docuseries ESCAPING POLYGAMY returns for a powerful third season following Andrea, Jessica and Shanell, three sisters who escaped polygamy in their youth and now devote their lives to helping others get out and successfully begin new lives away from the only world they have ever known. Season three premieres Monday, August 7 at 10PM ET/PT on A&E.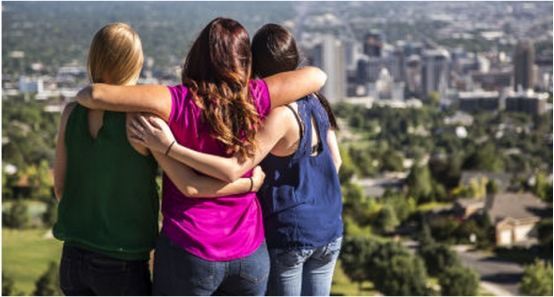 Andrea, Jessica and Shanell daringly left the Kingston clan, a polygamous group based in Salt Lake City, Utah, known as "The Order." Since escaping the polygamous cult, the sisters have devoted their lives to helping friends and strangers alike do the same. The path out of polygamy is not an easy one for those who choose to leave, from the often dangerous initial escape, to the struggle to adjust to a life isolated from their friends and family still in polygamy. As more polygamous sects become aware of the girls' mission, these challenges have become even greater. Groups have tightened the hold over their followers making successful escapes more dangerous.
This season, the many people who enlist help from the girls include a son of powerful FLDS prophet Warren Jeffs who leaves the religion to find his mother who he has been separated from for most of his life; a mother hoping to find her daughters who have been hidden within an elite group in the FLDS community; and a young girl who desperately wants to rescue the love of her life in a dangerous mission that further exposes the dark and treacherous realities of polygamy.
"Escaping Polygamy" is produced for A&E Network by RIVR Media. Executive producers for RIVR Media are Dee Haslam, Rob Lundgren, and Lori Stryer. Jennifer Wagman serves as executive producer for A&E Network.
"I couldn't live another day in the Order, so the only options were suicide or out," Jessica, 27, says of her old life. "We love our family and it was so hard to leave them, but we just couldn't survive in that oppression anymore."
The "we" she's referring to is her sister Andrea, 24, and her half-sister Shanell, 24, who are the subject of new LMN docuseries Escaping Polygamy. Despite a horrific past, the three consider themselves lucky—they were able to break out of a life of constant beatings and forced marriage to their uncles and cousins, and are now trying to help the other women they left behind.
All three were raised in the Order, or the Kingston Group, a secretive, polygamous splinter organization of Mormon fundamentalists. They split off from the church around the 1920s, and in 2004, the Salt Lake Tribune reported it as a "$150 million business empire" with some 1,200 members.
"The Church has nothing whatever to do with those practicing polygamy," said Gordon B. Hinckley, then-president of the Church of Jesus Christ of Latter-day Saints, in a statement in 1998. "If any of our members are found to be practicing plural marriage, they are excommunicated, the most serious penalty the Church can impose." Such is the official word from the Mormon church, as it has been since 1890. Of course, that doesn't mean polygamy doesn't exist—or that its practitioners don't go rogue in even more drastic ways.
At 14, Jessica was in the process of becoming a third wife to her 42-year-old uncle. But during their engagement, another family member helped her and little sister Andrea escape. She may have eluded the marriage, but not the "inappropriate relationship" she says her uncle had with her.
"They love their blood. They think they're direct descendants of Christ," Jessica says of the Kingston family. "And they think their blood is pure. It's almost like they want to have purebred Kingstons. They're trying to get that, so they're having Kingstons marry Kingstons." One of her relatives is currently training to become a geneticist, she says, to test for recessive genes and avoid the birth defects that occur in the group.
About A&E Network
A&E leads the cultural conversation through high-quality, thought provoking original programming with a unique point of view. Whether it's the network's distinctive brand of award-winning disruptive reality, groundbreaking documentary, or premium scripted drama, A&E always makes entertainment an art.
http://www.broadwayworld.com/bwwtv/article/AE-Docuseries-ESCAPING-POLYGAMY-Returns-for-All-New-Season-87-20170707
http://www.marieclaire.com/culture/a15116/i-escaped-a-polygamist-cult/