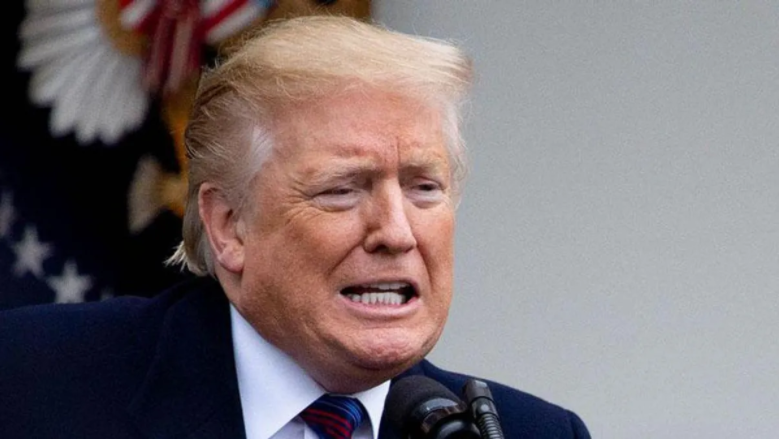 Trump speaks to the media in the Rose Garden at the White House. (Michael Candelori / Shutterstock.com)
Former President Donald Trump has repeatedly claimed to have irrefutable evidence that the 2020 presidential election was "stolen" from him -- but reporter Hunter Walker has reviewed all of Trump's claims and found them to be nonsense.
Walker this week obtained a document that outlines all of Trump's purported evidence about voter fraud in the election, and he meticulously explains why all of it is nonsense.
Among other things, the document cited a completely fictional "cash for votes" scheme that supposedly helped Biden win Arizona that originally appeared in the Epoch Times, the shady newspaper owned by a member of the Falun Gong spiritual movement that has been described by critics as a cult.
Other "evidence" about fraudulent ballots was based on previously debunked stories published in the right-wing Federalist website, which infamously published an editorial from a dermatologist last year that advised parents to deliberately expose their children to COVID-19.
Looking at things in totality, Walker says that there is a disturbing feedback loop where conservative media feeds false election information to Trump, who unquestioningly promotes it no matter how many times it gets debunked.
"The false attacks on the U.S. election system are being driven by forces within the GOP, major right-wing media outlets, conservative donors, and fringe profiteers," he writes. "And this feedback loop, which is driven by the election conspiracy industrial complex, shows no sign of stopping."
Source: https://www.rawstory.com/trump-voter-fraud-2654477517/