A South Korean religious group that was founded by a convicted rapist has opened up a church in the heart of Sydney.
News.com.au can reveal that the sect forked out $1.54 million to buy a commercial property in the city centre.
Property records show that in August last year, The Lord's Hope Church Incorporated settled on an office suite at 4/173-179 Broadway, in Ultimo.
News.com.au understands renovations finished earlier this year and the "temple" is now open for business.

It's a stone's throw away from several major universities, including Sydney University and the University of Technology Sydney (UTS). A former member told news.com.au the religious group has already started dance classes and student societies at both universities.
A church spokesperson confirmed the purchase and renovation of the property, but has denied its purpose is to recruit young members from nearby university campuses.
The Lord's Hope Church Sydney is a faction of Providence, a South Korean religious fringe sect also known as Jesus Morning Star, Christian Gospel Mission, The Bright Moon Church, the Global Association of Culture and Peace and Setsuri.
A now 77-year-old Korean man, Jeong Myeong-seok, founded Providence in 1978, proclaiming that he was Jesus' second coming. Since then, the religious group has spread to more than 50 nations, with 200,000 members and 400 churches worldwide.
Jeong was sentenced to 10 years in prison for sexually assaulting several female followers. He left jail in 2018.
Earlier this month, on March 16, two more women came forward calling for local authorities to reopen investigations, including one Australian who alleges the religious leader indecently assaulted her during visits to South Korea. The other woman, from Hong Kong, claimed Jeong had raped her dozens of times since his release.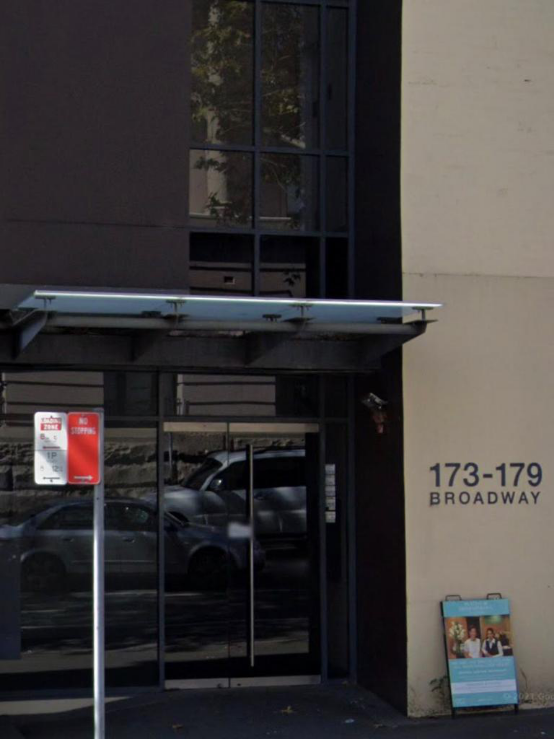 Providence has bought a commercial suite at 4/173-179 Broadway.
Providence members have been renovating the new office space for several months.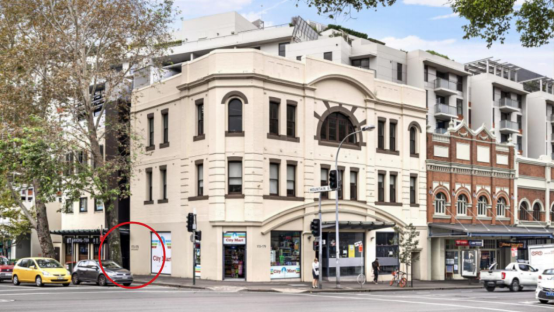 The church is along Broadway, a bustling Sydney street, opposite an Anglican church, St Barnabas Broadway.
A former Australian Providence member Samantha*, who is in her early 20s, told news.com.au that the new Sydney church was largely funded through member contributions.
The uni student gave about $10,000 to the church during her stint in the sect. She has only recently managed to cut ties with the group.
Members were expected to donate a minimum of 10 per cent of their pay packet to the church as a tithe, she says.
According to her, donations were tracked in an Excel spreadsheet where the church's finance department could ensure members paid their dues.
A church spokesperson denied that financial contributions were compulsory.
"Tithing is not compulsory and it is rarely spoken of in our sermons or teachings," they said. "Members are free to give offerings as they please."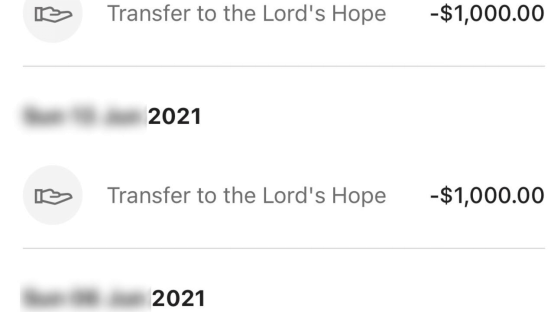 Members gave away thousands of dollars to purchase the property.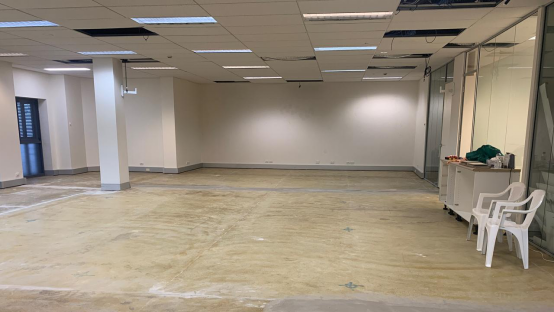 The sect's South Korean branch also helped out with acquiring the office space.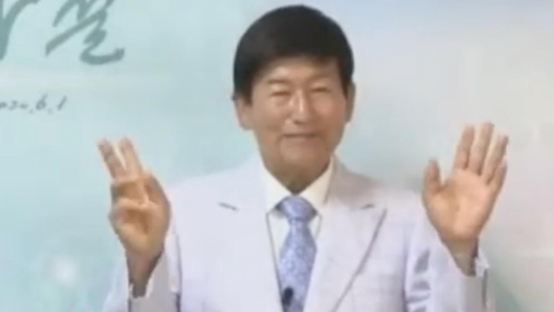 Jeong Myeong-seok is the leader of the religious group.
News.com.au understands this is Providence's first property in NSW but they also bought another building five years ago in Melbourne, at 7 Rakaia Way, Docklands.
A spokesperson said of the Sydney purchase: "We purchased this property because many members of our church wanted to have a permanent place that belongs to the church, to use as a home for their faith.
"It is a place for families, children, and members of all ages could [sic] gather and share their faith as a community. Also, subject to council approval, the place would be used as a place of worship. So the church congregation agreed to purchase a property for these reasons."
Samantha's nightmare at the sect began when she was recruited to attend a one-on-one bible study group.
From there, she says she was sucked into the world of Providence.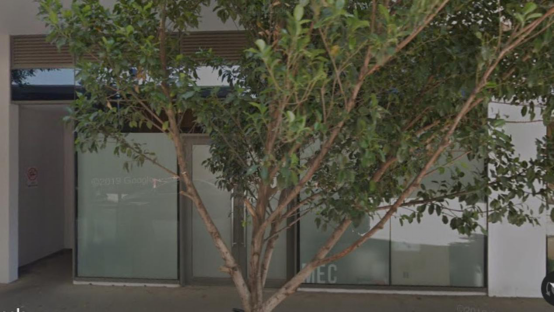 Providence purchased a property in Melbourne back in 2017, located at 7 Rakaia Way, Docklands.
A Providence PowerPoint presentation naming orientation times for some of the major Sydney universities.
Young Australians recruited
Once she was inside Providence, Samantha tried to bring people into the fold.
"I worked really hard in recruiting people, I was good at it," she said.
"They actually ideally want local people, JMS [another name for the religious group] loves non-Asian, it gives you real merit if you recruit someone who is a local [because] they're harder to get."
Some friends she introduced to Providence are still currently involved in it.
During her time there, she claims Providence used activities with universities to convince more young people to join.
"They have a society at Sydney University, which is a front group," she claimed.
A PowerPoint slide she obtained during her time at the sect showed the society being listed as an "evangelism method" for Providence.
This society has more than 1000 followers on social media and in its description, says it only wants women to join.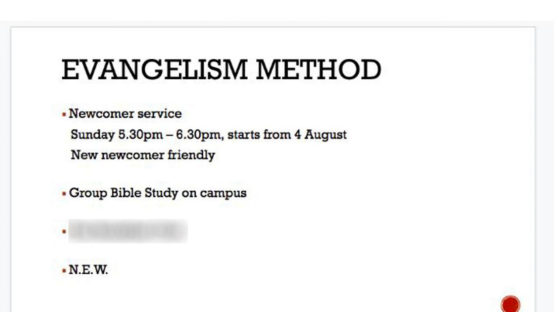 A leaked PowerPoint slide describing Providence's evangelism methods, including listing the name of the university society on one of the dot points.
Providence admitted some members had created the Sydney University society but rejected claims it was used to bring non-religious people to their cause.
The church "does not have any 'front' groups that operate in universities or elsewhere," a spokesperson said.
When contacted, the club said no religious activities ever took place.
The society "was initiated by a few health science students who also happen to be church friends within CGM [another name for Providence]," they said.
"It was born from a mutual passion for health and wellbeing by a group of young women, and to motivate other young women to be healthy and fit."
The uni society closed down in 2020 because of Covid-19 and they have no plans to re-register it.
"If any of our students have any concerns we urge them to get in touch so we can look into the matter properly," a Sydney University spokesperson said.
"Support is also available for any of our students who might need it."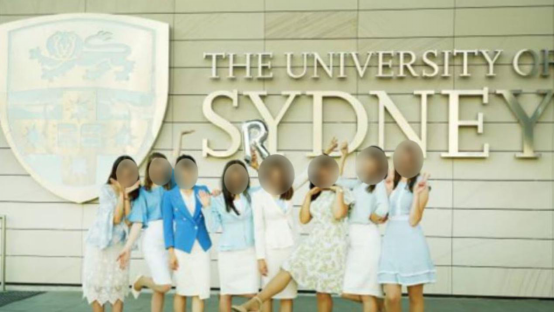 Students at the University of Sydney are known Providence believers.
UTS also hosted dance classes in 2018 reportedly run by Providence members.
Samantha knows of other members who recruited people through modelling agencies or by asking them to fill out surveys.
"A new tactic they developed while I was there was recruiting people who do photo shoots," she added. "They would say they're studying a project. That's another tactic, pretending you have some uni assignment."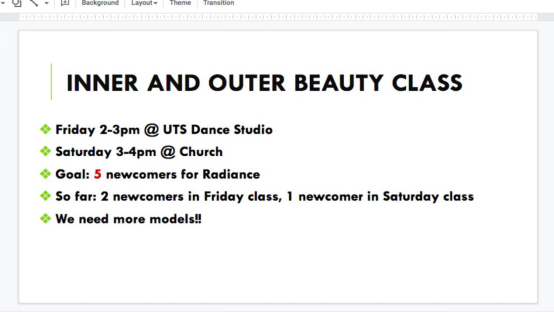 The church goers also hosted several dance classes at UTS several years ago.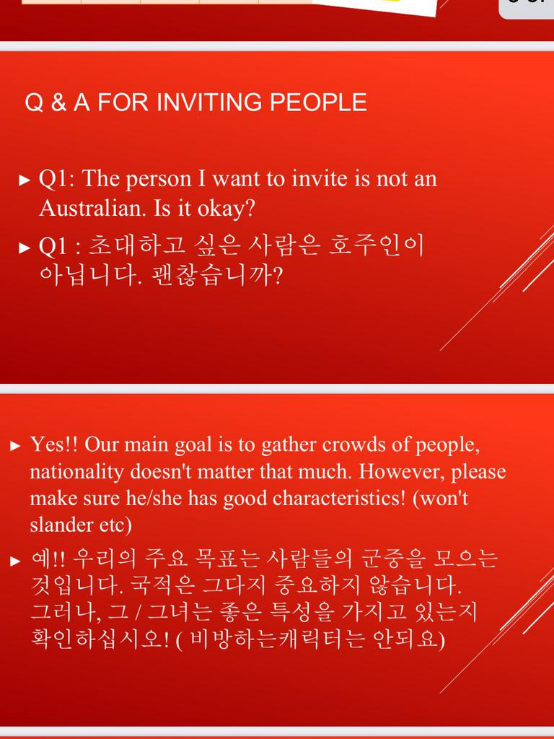 A frequently asked question page for the recruiting process.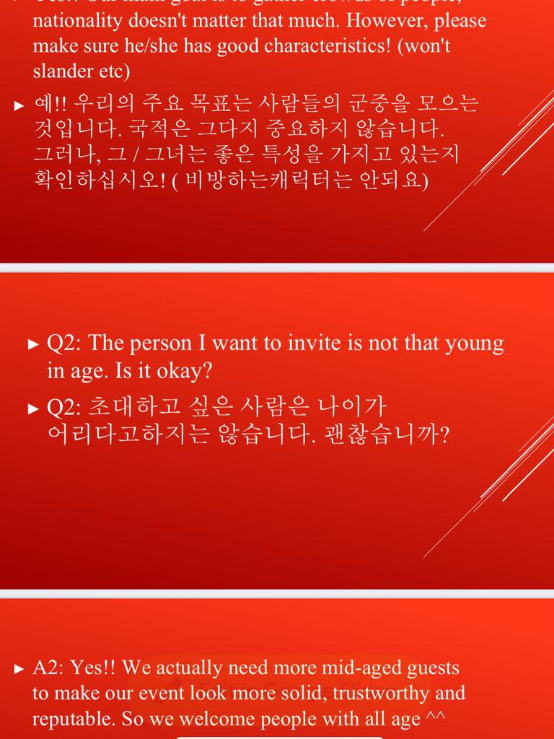 Young local women are the most desirable recruits.
Sect experts contacted by news.com.au were concerned about the new location of the Providence temple in Sydney.
US-based Rick Alan Ross, founder of the Cult Education Institute, has been following the activities of Providence for more than two decades. He has even helped Australian members leave the sect.
"Providence can be quite deceptive in its recruitment tactics," he said.
"They avoid disclosing who and what they are and the name of their notorious leader Jeong Myeong-seok, also known as Joshua Jung and Joshua Lee, who has a criminal record of sexual abuse. For example, they may recruit people as a modelling and/or entertainment business, without initially disclosing the religious nature of the group.
"Providence frequently recruits on college campuses. All of the people that I worked with from Providence were recruited as college students. It is no coincidence that Providence sets up a church near where they intend to recruit i.e. major universities."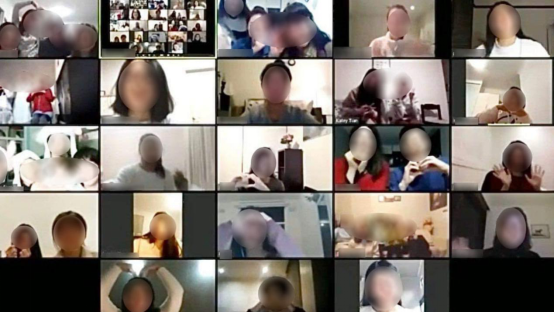 A virtual church service.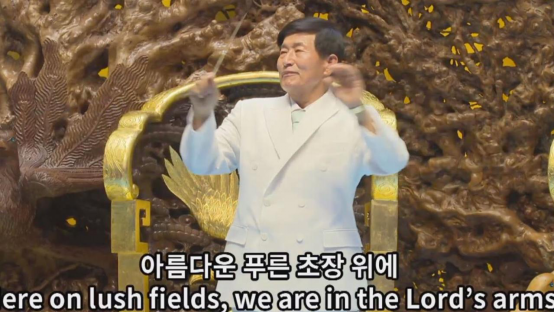 Jeong at a church service.
NSW-based Tore Klevjer, President of Cult Information and Family Support Inc, was alarmed when he heard of the location of the new "temple".
"Providence does target uni-aged girls especially," he told news.com.au.
"Having a property that they can invite people to and is easy for people to get to, it's got to be a huge advantage for recruiting people, it's really concerning."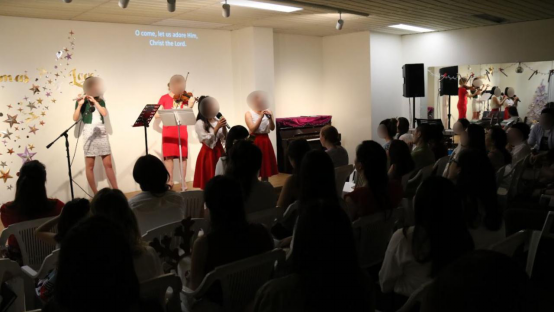 A concert held between Providence members.
'Red flags'
Every morning, Australian pastors hold a pre-dawn service for Providence believers at 4.45am. On Wednesdays, Jeong tunes into the session remotely from South Korea.
Samantha says she was expected to attend every day but struggled to meet this quota.
"I've got insomnia now, my sleep has been so messed up since I left," she said.
She moved out with other members of the sect and cut off friends and family soon after.
"They discourage you listening to Christian music but wanted you to listen to Providence music … same with TV shows and movies, which is such a red flag [in hindsight]," she said.
"They discourage you from having fun outside of the group, you'd be judged if you went to the movies [with other friends]."
Joining the group also changed the way Samantha dressed — she purged all the black clothes from her wardrobe.
"They said there's no black in heaven, it is the colour of Satan, it makes the Messiah upset if he sees you in black," she explained.
"A lot of people who joined felt the pressure to buy new clothes. You had to dress really nice for the Sunday service and dawn service, so like nice blazers and dresses."
Other media outlets have reported that Providence recruiters sought to indoctrinate tall and pretty young women.
Indeed, Samantha estimates 80 per cent of the members were female.
Women in the group are taught that they are brides of God and by extension, the brides of Jeong.
Looking good, keeping themselves slim and dressing well is emphasised to women in the group.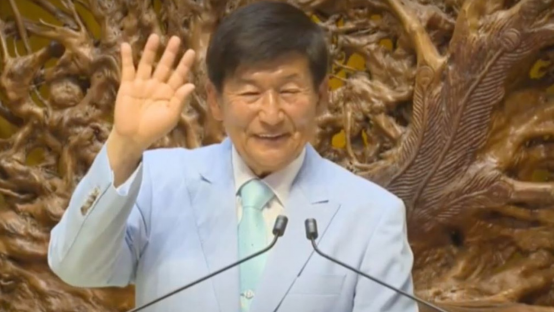 Jeong is 77 years old and founded the religious sect in 1978.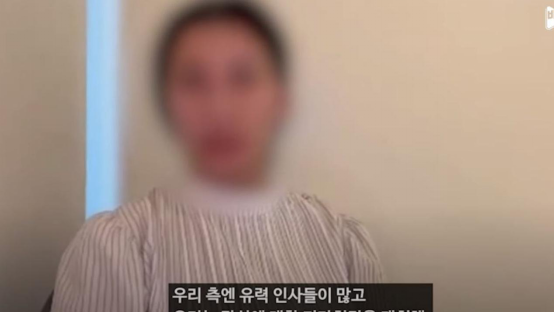 This Australian Providence pastor threatened a former member against speaking out after she left.
'I lied so much'
Knowing it would be hard to explain her actions to the outside world, Samantha lied to her family, telling them she had moved out of home with uni friends.
"I lied so much," she said.
When Samantha finally decided to leave, a senior church member got wind of her plans and she was "love-bombed", where religious members tried to guilt her into staying through an outpouring of love and affection.
When she finally left, she was convinced something terrible would happen, as punishment.
"The first few weeks you're living with so much fear, waiting for something bad to happen, waiting for my family to get sick, because that's the teaching," she said.
"Then nothing did, good things started to happen instead."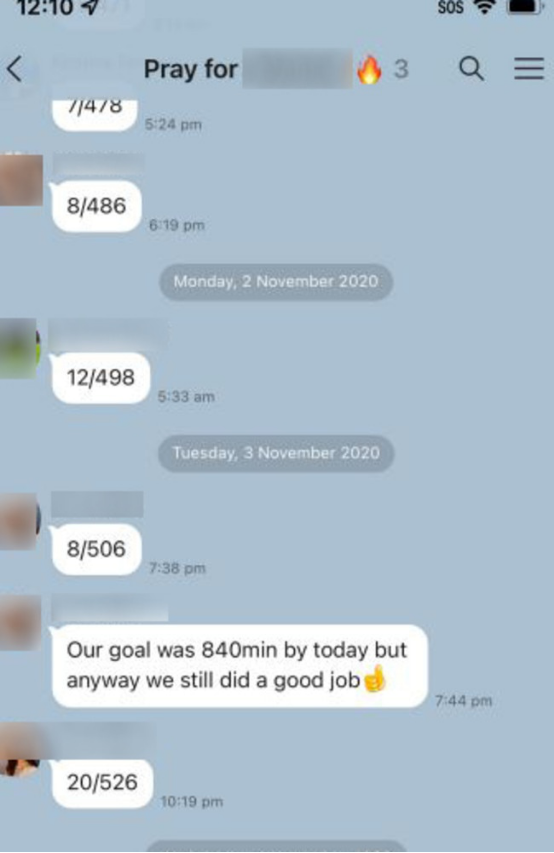 Providence members count the number of hours they collectively prayed and posted it in their group chat. The first number is how many minutes they prayed and they add that number to the current total.
Aussie alleges she was indecently assaulted by leader
On March 16, lawyers held a press conference at the Seoul Lawyer's Hall in Jongno-gu two alleging Jeong had reoffended since being released from prison in February 2018.
The lawyers represented two women from Australia and Hong Kong who claimed they had been molested or sexually assaulted by the Providence leader, according to local reports.
The 30-year-old Australian said she was indoctrinated into the sect's Australian branch in 2014 when she was 22.
She alleged she had been subjected to sexual touching five times since July 2018, when she visited South Korea on a church-funded trip.
Providence is "not some righteous religion, they're an organisation that supports an actual criminal, a rapist and that is not OK, that can't go on", the unnamed Aussie woman stated during the broadcast.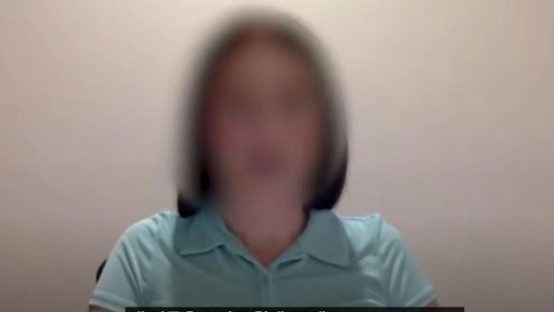 This 30-year-old Australian woman claims she was indecently assaulted by Jeong.
After the alleged molestation, the woman recalled: "The first thing I did in the morning was contact one of the main pastors and I was like 'this thing happened last night. Is there any chance we can meet and get some clarification?'.
"I think she knew what was going on. And she just said 'I'm sorry, I'm busy, can you talk to so-and-so's other pastor'. So she didn't want to deal with it.
"So I talked to this other pastor and she spilled all this stuff into my brain like 'you know you really are the bride and in a normal relationship can't the husband have that kind of relationship with the bride?' and all this stuff."
At the media announcement, a woman from Hong Kong, Maple Ying Tung Huen, claimed Jeong had raped her multiple times.
"I think the task that Heaven gave me before I die is to reveal the truth so that there are no more victims. Jung Myeong-seok is absolutely not the Messiah," she said, according to a translation.
The lawyer representing both women has filed a complaint about Jeong with the National Police Agency on charges of ordinary quasi-rape and ordinary quasi-forced molestation.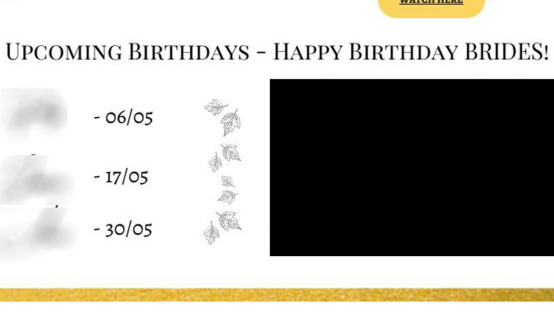 A Providence newsletter for Providence which refers to the women as "brides".
Since the press conference a fortnight ago, Providence's Australian branches appear to have tightened their security.
YouTube livestreams, which were already only accessed through private links, are now Zoom calls where attendees must provide their full name to get in.
Daily proverbs are also deleted three days after being posted to their secure portal and inactive members are unable to access daily live broadcasts.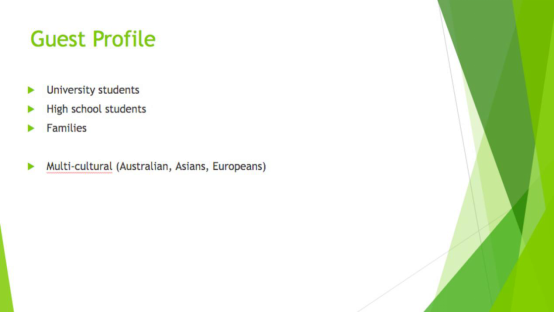 Providence outlines its recruiting methods to other members.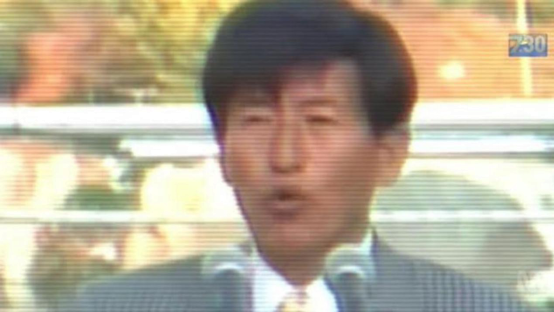 The Providence leader in 2017.
The history of Providence
In 1999, rape allegations about Jeong first came to light, prompting him to leave South Korea.
He was charged over raping or violently molesting five Korean believers and was arrested in 2007.
A year later he was found guilty on three counts of rape.
When he tried to appeal the decision in 2009, another four years was added to his original six-year bid. He finally left jail in February 2018.
A former Canberra member of the religious sect called Liz appeared on SBS in 2014 claiming she had been encouraged to write intimate letters to Jeong while he was imprisoned.
She said he regularly replied with explicit content, such as "your white skin arouses me" and "your vagina would look pretty".
A Providence spokesperson denied this at the time.
In 2016, Australian publication Crikey reported that a Providence member employed at the Australian Taxation Office used their work computer to water down the Wikipedia article on the sect.
They admitted to removing references to Jeong's sexual assaults as well as mentions of the term "cult".
Providence has been known to be vindictive to those who speak out.
In 1999, when the national Korean broadcaster was going to air an explosive news package, Providence threatened legal action by calling the organisation up to 60,000 times a day over two months.
In 2008 when Jeong was found guilty of rape, his followers broke into a South Korean newspaper office that had published negative articles about him and damaged the place.
Providence responds
Providence has strongly rejected the new sexual assault claims.
When the 30-year-old Australian initially alleged she had been molested, Providence released a video that was shared in the press conference.
An Australian Providence pastor said, addressing the Australian victim: "We have a lot of big people so we will have a press conference against you and we will reveal every unfortunate, unethical and amoral thing that you have done.
"We don't want to do this but again we need to do this to protect myself and other beloved ones that will be affected by your attacks.
"We don't want to do this because it will detrimentally affect your life and definitely your future career."
In a statement shared on their website, Providence said although they wanted "to express our regret for this situation", they denied all wrongdoing and called the claims untrue.
* Last name withheld over privacy concerns.
Source:https://www.news.com.au/finance/real-estate/sydney-nsw/mysterious-secret-hidden-behind-ordinary-door-in-sydneys-cbd/news-story/14760ca957f181ba2b185b1445c13e49