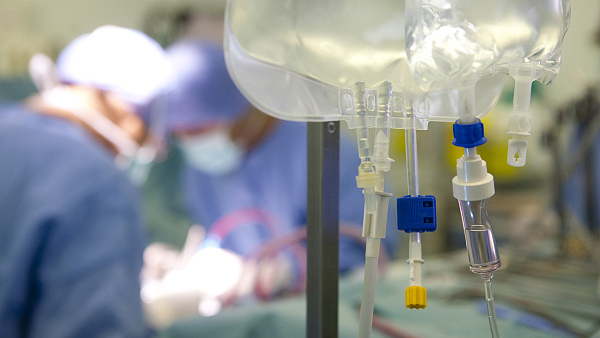 China completed a total of 6,302 organ donations in 2018, ranking second in the world, according to the Report on Organ Transplantation Development in China released Saturday.
The report, compiled by China Organ Transplantation Development Foundation, was released at the Fourth China-International Organ Donation Conference held in southwestern Chinese city of Kunming. It says the numbers from 2015 to 2017 were 2,766, 4,080 and 5,146 respectively.
The increase of voluntary donations has reflected the progress the country has made in organ donation and transplantation over the past decade.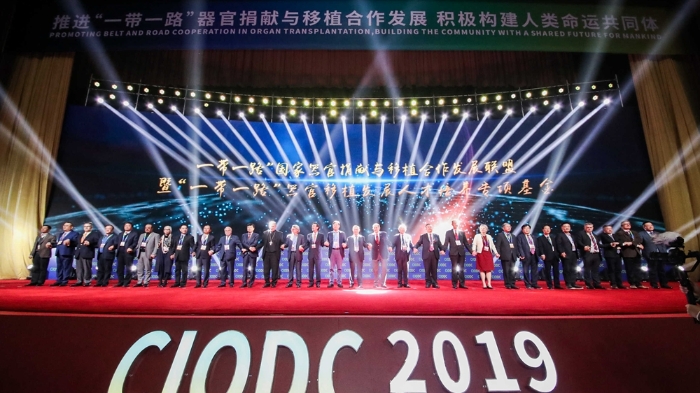 The Fourth China-International Organ Donation Conference is held in Kunming, southwest China's Yunnan Province. /CGTN Photo
In May 2007, the State Council issued the Human Organ Transplantation Regulations. In 2011, the Amendment of the Criminal Law made it clear that organ trafficking was a serious crime, providing legal guarantee for the crackdown on related illegal acts.
The year 2015 was a milestone, when China stopped using the organs of executed criminals and began to rely only on voluntary donors.
The efforts were applauded by industry leaders and medical experts at the annual high-level gathering.
"I think the effort that China is doing is incredible. We should appreciate what they're doing. I've been here for the last six or seven years to follow what China is doing. And every time I come, I can see great progress," Jo?e Nú?ez, a representative of the World Health Organization (WHO), told CGTN.
Doctors show respect to a donor before transplant surgery in a hospital in east China's Jiangxi Province. /VCG Photo
"They changed the model and now are doing things based on transparency and equity – equity in the donation, also equity in the allocation of organs. This is very important," Nú?ez added.
But negative voices have been prevailing. Some opponents of the Chinese government abroad continue to accuse China of collecting organs in inhuman ways.
In the latest episode, a foreign medical expert published an "academic paper," which said the data about China's organ donation and transplantation was fabricated via related equations.Huang Jiefu, director of the National Organ Donation and Transplantation Committee, has led the reform in this area for the past decade. He dismisses such claims and says the loving and life-saving acts should not be profaned and politicized.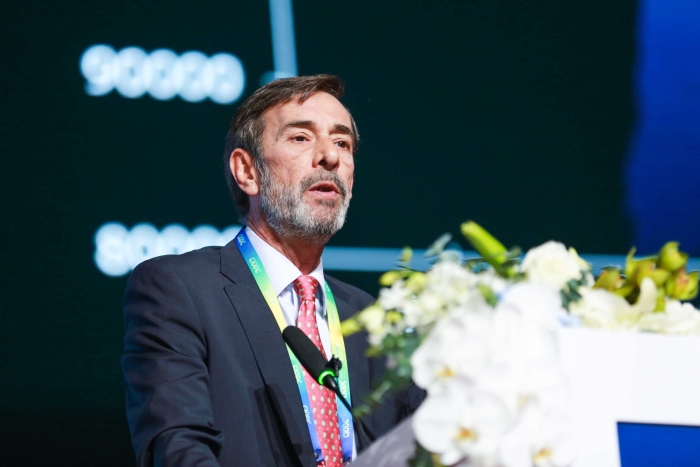 WHO representative Jo?e. R. Nú?ez addresses the opening ceremony of the Fourth China-International Organ Donation Conference in Kunming. /CGTN Photo
"Such attacks will not disappear. But what really matters to us is to carry on our reform. You can ask industry leaders from all over the world, nobody would believe these accusations," said Huang, who used to work as the country's Vice Health Minister.
"Groundless" and "ridiculous" are what most of the participants say about these claims.
"It is always the same thing with rumors. You always have these hearsays. If you are down to the ground, you'll see what's really happening. And you'll see nothing of these is true. It's a storyline," said Bjorn Nashan, former president of German Organ Transplantation Society who now works in a hospital in central China's Anhui Province.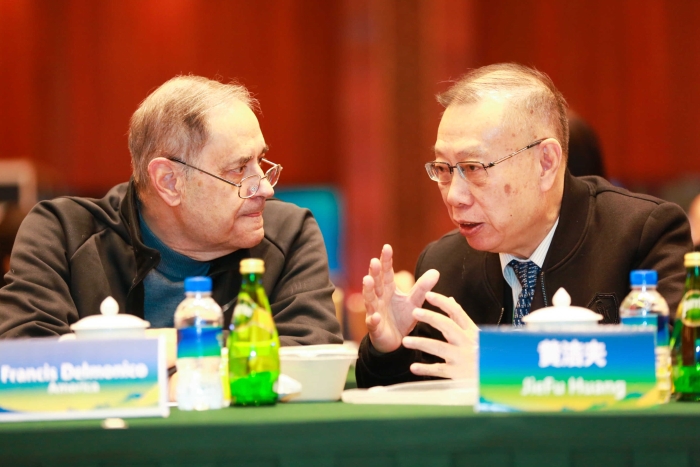 Huang Jiefu (R), director of the National Organ Donation and Transplantation Committee, talks with Francis Delmonico, chairman of WHO's Organ Transplantation Task Force at the conference. /CGTN Photo
Campbell Fraser is a professor who has researched organ trafficking at the Griffith University in Australia. Last year, he gave testimony to Australia's parliament on allegations of so-called "organ harvesting" in China.
"I made representations to them to suggest that the rumors are completely false. It's just nonsense. It's just rubbish," Fraser told CGTN.
"There're a lot of problems in transplantation throughout the world. Many countries have ethical problems with transportation, but China is now showing leadership in addressing those problems," he added.
Wang Haibo, director of the China Organ Transplant Response System, or COTRS, said at a symposium of this conference that he was not worried about the rumors, because there is a true person, a family and a touching story behind each code in the COTRS system.
"These groundless accusations and harassment are not only slowing down the progress of China's organ transplantation reform, but also a disrespect, an insult to the altruistic donors and their family," said Wang.
Cooperation is an important topic of this high-level gathering. The experts agree that China and the international community should strengthen cooperation to learn from each other's experience, and address common challenges in organ transplantation.
Huang said despite the progress, there's still much work to do to improve the work and narrow the gap between organ supply and demand.