Content

  I. Source of Rumor about "Live Organ Harvesting" – Sujiatun Concentration Camp Affair

  II. Vehicles of Rumor about "Live Organ Harvesting" – Kilgour-Metas Reports

  III. Content of Rumor about "Live Organ Harvesting"

  1. Rumors about "Live Organ Harvesting"

  ●Two Davids Conducted "Independent" Investigation

  ●China Removed Organs from Falun Gong Practitioners and Sold to Foreign Tourists

  ●Cerebral Surgeon Performed Cornea Removal Surgery

  ●Ring Box Dropped from Patient's Pocket in Organ Harvesting Operation

  ●Cremators Collected Jewels from the Dead

  ●Unknown Organ Supply for Human Organ Transplanting Operations

  ●Tens of Cases and Over 600 cases

  ●Autopsy Equals to Vivisection

  ●Tumor Surgeon Performed Kidney Transplanting Operation

  ●Telephone Records Had Been Altered

  2. How does Falun Gong Spread Rumors

  ●Faking Chinese news into Rumors and Propogating Everywhere

  ●Taking Different Publicizing Methods in China and Other Countries

  ●Altering Investigation Evidences

  IV. Who Are Spreading Rumor of Live Organ Harvesting?

  1. Coalition to Investigate the Persecution of Falun Gong (CIPFG) - Rumor Maker

  2. Doctors Against Forced Organ Harvesting (DAFOH)- Rumor Spreader

  3. Two Canadians David Kilgour and David Matas – Rumor Advocator

  4. Falun Gong-Controlled Media Network – Platform for Rumor Spreading

  5. Witnesses "Anne" and "Peter" – Source of Rumor

  V. Truth and Facts behind Rumor about "Live Organ Harvesting"

  1. Status Quo of Organ Transplantation in China

  2. China Response

  VI. International Response

  1. Foreign Governments and Political Leaders

  ●US Department of State: Found No Evidence That the Site Is Being Used for Any Function Other Than as a Normal Public Hospital

  ●Canadian Government: Most of the Source Material Comes from "Anecdotal and Circumstantial Evidence"

  ●Australian Government: We have Not Seen Evidence That Proves That These Allegations Are True

  ●New Zealand Parliament: No Evidence Verifying the Falun Gong Claims on Organ Harvesting

  ●Head of the German-Chinese Parliamentary Group Johannes Pflug: Rumor about Live Organ Harvesting Were Spread by Falun Gong

  2. Human Rights Organizations and International Scholars

  ●Amnesty International: Some Telephone Interviews Chinese Hospitals Had Been Edited

  ●OrgaNOs: Allegation of "Live Organ Harvesting" Unverifiable

  ●Australian Refugee Review Tribunal: Allegations Made by the Report Remain Unproven and Unsupported

  ●Harry Wu: Head of the Washington-based Laogai Research Foundation: Falun Gong Needs to Provide Evidence

  ●David Ownby, Canadian Professor in History: Falun Gong Is Ruining Its Reputation

  ●Senior American Surgeon Kenneth Mattox: Photographs Can Be Deceiving

  ●Famous German Anatomist Gunther von Hagens: None of the Exhibited Human Bodies Was from China

  ●Ukrainian Experts: Two Davids Gained Both Fame and Wealth from Rumor about "Live Organ Harvesting"

  ●South Korea Falun Gong Countermeasure Committee: Falun Gong Is Deceiving the World

  ●Shi BingYi: Never Believe in Falun Gong Organ Removal Saying

  3. Mainstream Media

  ●Ottawa Citizen: Inside China's 'Crematorium'

  ●Phoenix TV: Davids' Report Reexamined

  ●Ukrsekta.info: Falun Gong under the Shadow of Towering Oxycoccos

  4. Netizens around the World

  ●Rambodoc, a surgeon from India

  ●Charles Liu, a famous activist among Chinese community in the US

  ●Emma Markham, a scientist of England

  ●Daily China, a Dutchman once studied in Sichuan University

  Conclusion
  Since March 2006, an allegation against the Chinese government has spread widely over the world. The allegation claimed, "Falun Gong practitioners were victims of live organ harvesting in China," that "living organs were removed from Falun Gong practitioners who died during or after the organ harvesting operations. These operations have constituted murder," and "bodies of the practitioners killed in these operations were burned, which made it impossible to identify the source of organs." [1] The allegations were launched by the Falun Gong organization, which was outlawed by the Chinese government in 1999. Up until now, the allegation of "involuntary organ removal from living Falun Gong practitioners" is still one of the key reasons for some countries and organizations to condemn China.
  These accusations present several questions: Has the Chinese government harvested organs from living Falun Gong followers? Why did Falun Gong supporters fabricate such a sensational rumor? Who is adding fuel to the fire? What do domestic and foreign governments, organizations, scholars and ordinary people think of the rumors?
——————————————————————
  [1] Report into Allegations of Organ Harvesting of Falun Gong Practitioners in China, by David Kilgour and David Matas, January 31, 2007.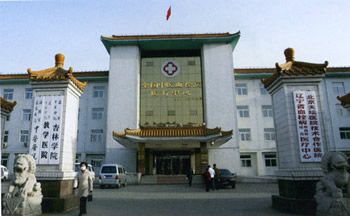 Liaoning Thrombus Treatment Center of Integrated Chinese & Western Medicine (Sujiatun Thrombus Hospital)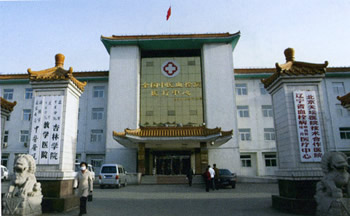 The Hospital Entrance
On March 8, 2006, overseas Falun Gong organizations fabricated a sensational rumor, namely the so-called Sujiatun Concentration Camp Affair. According to the organizations, there was a concentration camp enclosed by a three-meter-high barbed wire entanglement in Sujiatun District of Shenyang City, Liaoning Province. In the concentration camp more than 6,000 Falun Gong practitioners were detained, two thirds of which died and their bodies had been cremated after their organs had been removed and sold illegally to other regions in China as well as to other countries.
Falun Gong further claimed that a concentration camp was situated in Liaoning Thrombus Treatment Center of Integrated Chinese & Western Medicine (also known as Sujiatun Thrombus Hospital). Falun Gong organizations also published photos of the so-called crematorium.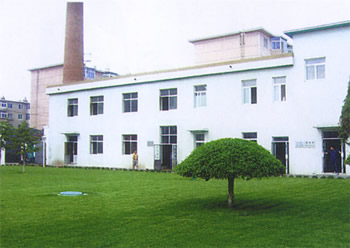 The so-called crematorium – the exterior of boiler room in the hospital
On March 17, the Falun Gong-controlled Epoch Times introduced one "witness" called Anne on its website. Anne claimed that she was an employee of the Sujiatun hospital and that her ex-husband was once a cerebral surgeon in the hospital. She said since 2001, this hospital has been used to detain a large number of Falun Gong practitioners whose corneas or other organs were taken away and her husband took part in such surgeries. On March 30, the Epoch Times website produced another witness, a "retired military doctor," who claimed that the "concentration camp" in Sujiatun had moved underground after media exposure.[1]
Chinese officials have repeatedly denied and condemned the rumor spread by Falun Gong. Government officials from the US, Canada and New Zealand, non-governmental organizations including Amnesty International and Ukraine-based "Save Family and Individual" as well as foreign media agencies such as CNN, the Associated Press, the Washington Post, Reuters, and Japan's Asahi Shimbun came to Sujiatun for field visits.
On March 22, Douglas Kelly, visa officer of the US Consulate General in Shenyang, made a thorough visit of the Sujiatun thrombus hospital, and expressed appreciation for the hospital's environment and medical conditions. [2]On April 4, a spokesperson for China's Ministry of Foreign Affairs refuted the rumor fabricated by the Falun Gong in an interview with the AP journalists. [3]On April 12, governmental officials from Sujiatun District and Liaoning Thrombus Treatment Center of Integrated Chinese & Western Medicine jointly held a press conference in the State Council Information Office, condemning Falun Gong organizations for the rumors. [4]On April 14, Consul General David Kombluth of the US Consulate General in Shenyang, US Embassy official Eric Richardson, Health Attaché Dr. Craig Shapiro and two others paid a thorough three-and-a-half-hour visit to the hospital. On the same day, the US Department of State released its report on the two investigations by the US Embassy in Beijing and the US Consulate General in Shenyang, stating that they "found no evidence that the site is being used for any function other than as a normal public hospital."[5]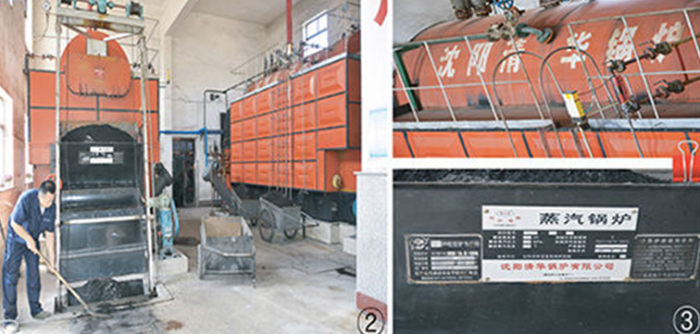 Interior of the boiler room in the hospital and the exterior of coal container
As a matter of fact, the lie spread by Falun Gong and the evidence provided by the so-called "witness" were full of loopholes. "Witness" Anne claimed that the hospital performed vivisection on the practitioners and was involved in illegal organ transplant. In fact, the hospital is next to a busy street with snarling traffic and, as a second-tiered hospital by Chinese classification, is not capable of "removing human organs" in terms of its medical expertise, equipment or doctor's authorization. The hospital has a little more than 300 beds and can in no way house over 6,000 people. The so-called crematory is just a boiler in the hospital. "Witness" Anne claimed that the hospital sold organs of Falun Gong practitioners to Thailand and other places. Yet she failed to give any evidence or clues. As far as we know, organ donation between non-relatives is forbidden in Thailand, let alone organ import or sales. "Witness" Anne claimed that her ex-husband was a cerebral surgeon in the hospital, and that he began to perform cornea removal surgery in 2001. How could a cerebral surgeon perform a cornea removal surgery?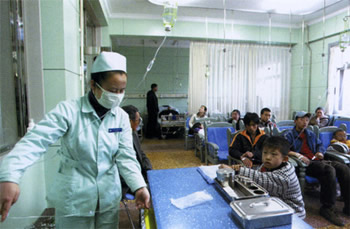 Infusion Room in the Hospital
Even Harry Wu, a Chinese dissident who was known as an expert in China's reform-through-labor policy, could bear no more of the absurd lie. After arranging for people inside China to visit the Sujiatun scene, Wu wrote to US Congress Representatives and media people on March 22, 2006, denying the authenticity of the "Sujiatun Concentration Camp Affair". On July 18, 2006, Harry Wu published the article entitled My Knowledge and Experience with the Falun Gong Media Reporting the Sujiatun Concentration Camp Problem, casting doubts on Falun Gong's story about Sujiatun Concentration Camp Affair.
---
The sources cited in Kilgour-Matas report as evidence to support the allegations are almost exclusively Falun Gong practitioners.
By the time the report was released, doubts about the veracity of the Sujiatun story were growing.
Questions about the Matas-Kilgour report went beyond the allegations about Sujiatun. A paper prepared by the U.S. Congressional Research Service concluded that the report for the most part "does not bring forth new or independently-obtained testimony and relies largely upon the making of logical inferences." "Some of the key allegations in the report "appear to be inconsistent with the findings of other investigations." It also questioned the transcripts of telephone calls, in which Chinese officials are said to admit using Falun Gong organs." Some argue that such apparent candour would seem unlikely given Chinese government controls over sensitive information, which may raise questions about the credibility of the telephone recordings," the research service paper said.
The Sujiatun story lost more air when Harry Wu, a former political prisoner of the Chinese government and outspoken voice against the Communist government, said he doubted the witness accounts upon which the Sujiatun stories relied. His organization investigated and found the witness statements unreliable. He concluded the story may be intentionally fabricated. "We haven't found any evidence to support the location and the number and events they have described going on," said Lisa Pertoso, of the Laogai Research Foundation.[1]
Since the report, Mr. Matas has travelled the world to decry organ harvesting and the treatment of the Falun Gong. Western journalists routinely repeat the Kilgour-Matas findings as fact.
The Internet is swamped by stories detailing the imprisonment and alleged murder of Falun Gong in China. The tone of the reporting often seemed highly partisan, especially coverage from the U.S.-based Epoch Times, a newspaper that bills itself as an independent voice of news from China, but appears chiefly interested in anti-Communist commentary and cataloging crimes against Falun Gong.
In August, I wrote another story about Falun Gong after Mr. Kilgour joined with other western politicians to call for a boycott of the 2008 Beijing Olympics over organ harvesting.
The story noted that while the conclusions of Kilgour-Matas report have been widely circulated, they are not universally accepted. The Chinese government had dismissed their work as a fabrication, but more neutral criticism came from the U.S. Congressional Research Service, which concluded the report for the most part "did not bring forth new or independently-obtained testimony and relies largely upon the making of logical inferences." This story also drew intense criticism and charges of bias against me from Falun Gong members.
Mr. Kilgour was angered by the previous story I had written. In the first 20 minutes of our phone conversation, he called me "a lousy journalist," told me I don't "have any brains" and compared me to Holocaust denier David Irving. [2]
The report claimed that they had interviewed hundreds of hospitals on telephone, including investigator Mr. M's call to more than 80 hospitals and investigator Mr. N's call to almost 40 hospitals. The face-to-face interview with the persons concerned in both Sujiatun and Guangxi proved that such telephone records were by no means reliable.
Based on a lot of so-called false telephone interviews, Davids' report drew a ridiculous conclusion. That conclusion was related to the abrupt number increase of organ transplanting operation in China in 1999 with the Falun Gong event in the same year, which inferred the increase organ suppliers were those Falun Gong practitioners. The conclusion was logically inaccurate, and the numbers which were the basics of the conclusion were also counterfeiting, that came from Professor Shi Bingyi's words.
Reading the whole report we found that Davids' evidence could be reduced to three categories: first, the words of so-called testimony of witnesses, such as Anne and Shi Bingyi and the distorted telephone records; second, materials download from the Internet; third, illogical inferences containing certain vague words, such as "might", "should", "if" and so on. The example of the third category was that the two investigators inferred the living organ removal from Falun Gong practitioner should exit because human rights condition was not good in China, and they deduced that the hospitals were making profit by removing living organ from Falun Gong practitioners as the government reduced the fiscal appropriation for hospitals. But the on-the-spot investigations of Sujiatun hospital and Guangxi Nationality Hospital, as well as the talk with Shi Bingyi all confirmed that not only the inference was illogical but also the premise of the inference was false. Therefore, no evidence of three categories was reliable or could bear close inspection.[3]
Crime evidences are divided into two types in law, direct evidence and circumstantial evidence. For example, if A killed B and left A's fingerprint on the murder weapon, this is called direct evidence; while circumstantial evidence means that A had a grudge against B but A didn't have alibi when B was killed.
Circumstantial evidence cannot prove whether someone commits a crime, but it can prove that is possible and can be used to further confirm direct evidence. Therefore, charges merely made through circumstantial evidence are invalid, which can be torn apart by any lawyer. For example, a lawyer can question like this "6 out of 10 enemies didn't have alibi. Who was the murderer?" "Merely through circumstantial evidence, charges cannot be valid." - This is the most powerful argument for lawyers. Therefore, Mr. Prosecutor should do excellent work in investigating and collecting evidence.
Of course, if this murderer was literate and wiped off his fingerprint, the prosecutor had to base on the available evidence when he couldn't find any witnesses. Kilgour and Matas always defended themselves on that ground. In the chapter "Difficulties in Looking for Evidence", they wrote, "China is very far and it forbids us to enter. The criminal weapons - operating equipment and instruments - are nothing different from those in ordinary hospitals. Thus, we have to base on the existing evidence."
As such, theoretic speculation is their usual trick. There is an underlying argument between lines of the "Report": Although circumstantial evidence can't prove whether someone commits a crime, it is impossible to commit a crime without circumstantial evidence.
Witnesses provided testimony, but the testimony from Falun Gong witnesses was not direct evidence. Here I don't want to involve the reliability of the evidence, but would like to point out that in witnesses' testimony, there was no "I saw" but "I heard" "Someone told me" instead. They can't be counted as direct evidence, but circumstantial evidence.
It's still OK if the testimony cannot be confirmed as first-hand information of the event on the spot. The contradiction between different witnesses' testimony seems a greater flaw. Besides, the testimony also contradicts with common sense in organs transplant, surgeries and medicinal sanitation. If a witness doesn't know the common sense that he should have known, could it be said that he knows more than others about something without any clue? [4]
---
4.

Netizens around the World
●

Rambodoc, a surgeon from India
It was a ghastly story of a woman who was tortured with electrical batons held to her breast, and the pictures were supposedly of an electrocuted breast with infection. Naturally, the surgeon in me had an understandable curiosity to see this, and I clicked on the links. I was taken aback to see pictures of a woman with advanced breast cancer…However, some of the pictures did not really gel with the textual explanations of the injuries... The picture of breast electrocution is, quite clearly, a misrepresentation. It fooled none of the group of surgeons I asked to inspect…we could clearly say in those instances what those pictures were NOT, and the breast cancer case was a sitter for any surgeon. It is NOT about electrical torture.[1]
●

Charles Liu, a famous activist among Chinese community in the US
In my opinion Falun Gong's actions not only discredited their own cause, they also detracted from honest examination of China's problems. Falun Gong's vivisection indictment muddled the rational discussion of issues such as Chinese society's moral, ethical standards on dignity and treatment of the condemned… Writing an allegory of "Schindler's List" is not the way to examine China's human rights record. If we can not be precise with our accusation, only resort of nefarious indictment - why should anyone take the issue seriously?[2]
●

Emma Markham, a scientist of England
Falun Gong claims many are arrested and experience torture, execution and organ harvesting. Most of these claims have been shown to be untrue, with no factual basis. The most disturbing side of the claims is that of organ harvesting…Australian, American and Canadian governments and there was no evidence to suggest these claims were true. In addition, many claims of abuse by police have been completely fabricated…Mostly Falun Gong is considered an extremist fanatical religion and is regarded as highly controversial, trying to gain recognition by claiming persecution to gain sympathy and support. Falun Gong should not be considered a peaceful meditative religion, but as a dangerous cult which manipulates its followers in to high jacking TV stations, committing mass suicide, and murdering their family.[3]
●

Daily China, a Dutchman once studied in Sichuan University
The source is a Canadian human rights lawyer, David Matas, so the source has a clear interest: the more dirt he can put on the Chinese government, the better, for this makes his case look stronger…Falun Gong knows how to use the western dominated "free" press…I am not an expert on Falun Gong, neither am I an expert on the alleged organ harvesting practices. But as far as I can tell, this story is at least extremely biased in the issues I mentioned. Extrapolating, I can only expect the rest of it to be highly exaggerated.[4]
Since David Kilgour and David Matas released their investigative report into the so-called "live organ harvesting", the two Davids have travelled the world to propagate their report at international conferences and to decry organ harvesting and the treatment of the Falun Gong. Some western journalists routinely repeated the Kilgour-Matas findings as fact.
As has been said above, however, the governmental departments, human rights groups from dozens of countries as well as Chinese and foreign media agencies did not find any evidence of the allegations through their field visits. As time passed by, more and more people came to realize that Falun Gong's allegation of "live organ harvesting" is a rumor and they began to boycott Falun Gong's publicizing campaigns. In October 2011, the local court in Krasnodar, Russia held that the book "Bloody Harvest" written by the two Davids constitutes banned extremist literature[5]; David Matas failed to speak at a conference in Russia in January 2012 because he was denied a visa to enter the country[6]; on August 27, 2013, the Political Education Center in Hamburg, Germany, cancelled a campaign organized by Falun Gong to publicize their allegations about "China's live organ harvesting" [7].
It can be said that, as to Falun Gong's allegation of "live organ harvesting", both the US and Canada, who are both skeptical about China's human right issues, and the international human rights organizations and Chinese dissidents have reached a consensus. They all believed that Falun Gong's allegation was groundless and was aimed at vilifying China.
As the rumor is spreading, some people rose bravely to reveal the facts. Within one month after the release of the Kilgour-Matas report, the Canada-based Chinese Press published a special issue in it, they refuted Falun Gong's claims about organ harvesting, and offered some articles selected from Chinese media about the anti-Falun Gong movement. The special issue was available free of charge in Chinatowns across Canada. In February 2007, Zhou Jinxing, the President of the Chinese Press, received a threatening letter, "If you go on like this, you will get killed and your office will be burned down." [8]
We cannot help wondering what the two Davids, the key spreaders of rumor about "live organ harvesting", think about the authenticity of their investigative report as a well-paid lawyer and a former government official.
In 2007 David Kilgour and David Matas went to Kiev. Valery, a famous journalist and human right activist in Ukraine, conducted an interview with them. In the interview, Valery asked David Kilgour whether he could testify at a trial the authenticity of the allegation about China removing organs from Falun Gong practitioners. Kilgour answered, "No, I can't." [9]
---