On the eve of the Spring Festival this year, the cadres of the Political and Legal Committee of Wanzai County, Jiangxi Province, met the 89-year-old mother of a former backbone Falun Gong member called Yang Xin (a pseudonym) when they visited the countryside. Talking about her son, the senior mother couldn't help but cry: "Most of his life has been ruined by Falun Gong!"
Being drawn into an evil cult by a "good friend"
Yang Xin was born in December 1968 in Wanzai County, Jiangxi Province. After graduating from junior high school, he worked as a farmer in his hometown. In the early 1990s, Yang Xin left his hometown with other young people from his same village to work in other places.
At a gathering in 2000, Yang Xin met a backbone member of the Falun Gong cult. Later, the two of them became "good friends" who kept no secrets from each other. Unwittingly, Yang Xin was brainwashed by the "good friend" into joining the Falun Gong cult. He actively participated in the cult's activities and gradually became one of its backbone members.
Soon after, Zhejiang province intensified punishment against Falun Gong and other evil cults. Considering the "risky" situation, Yang Xin quietly returned to his home county in Jiangxi province, continuing to spread the Falun Gong cult while working there.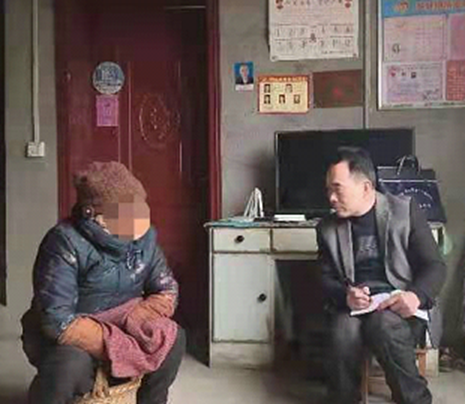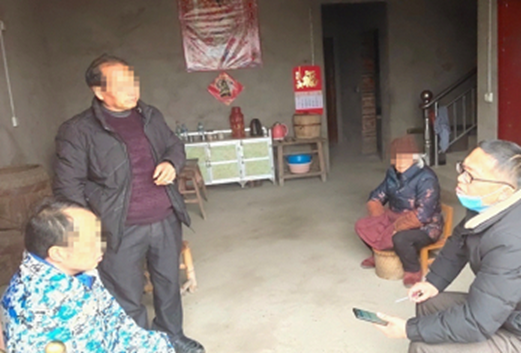 Remaining unrepentant after eight years in prison
On October 13, 2005, Yang Xin was sentenced to seven years in prison by the People's Court of Yifeng County, Jiangxi Province for the crime of undermining law implementation through a cult organization. On August 3, 2016, Yang Xin was sentenced to another one and a half years in prison for the same crime.
As Yang Xin failed to realize the evil nature of the Falun Gong cult, he did not show any repentance despite being jailed twice. After his release from prison in February 2018, Yang Xin secretly renewed his contact with the Falun Gong cult and engaged in the cult's activities with ever-increasing intensity.
At about 19:00 on July 29, 2019, the public security police arrested Yang Xin on Xueyuan Road, Qingshanhu District, Nanchang City. They searched him and found on him five USB flash drives containing plenty of Falun Gong propaganda content to be sent to others. Immediately, the police searched Yang Xin's residence on Waimao Street in Nanchang County and seized a large number of items related to the Falun Gong cult, including 139 SD memory cards, 1 card reader, 20 USB flash drives, 43 USB adapters, 29 CDs, 20 players, 70 "truth coins," 7 cell phones, 1 microphone, 2 portraits, 1 Dell laptop, 10 books or publications, 320 leaflets, 13 video catalogs, 10 "peace amulets," 79 bookmarks, 5 seals, and so on. Based on identification according to law, there was a great amount of Falun Gong video materials in the USB disks, memory cards, and laptops seized by public security authorities.
The Xihu District People's Court of Nanchang City held after the trial that the defendant, being a repeat offender, should be punished severely according to law, because his behavior had constituted the crime of undermining law implementation through a cult organization. However, considering he had confessed to his main criminal activities after being brought to justice, the court decided he could be given a less severe punishment according to law.
On June 15, 2020, the court sentenced Yang Xin to four years in prison and fined him 50,000 yuan. Yang Xin appealed against the first trial decision according to law.
After the second trial, Nanchang Intermediate People's Court held that the facts were clear, the evidence was reliable and sufficient, the application of laws was correct, the sentencing was appropriate, and the trial procedure was legal in the original judgment. On August 13, 2020, the court ruled to reject his appeal and uphold the original sentence.
Mother calling for her son to return to the correct path
Yang's mother told the author that she had eight children, of whom Yang Xin was the youngest. After graduating from junior high school, Yang Xin worked away from home for more than a decade with little contact with his family. Only later did his family learn that he had been sentenced to prison for participating in the Falun Gong cult's activities outside. One day two years ago, Yang Xin suddenly returned home, making his mother very happy. Unexpectedly, Yang Xin left the following day. "I tried to persuade him to stay at home, but he left without looking back," said Yang's mother.
Last year, Yang's mother felt bad for quite a while when hearing that Yang Xin had been sentenced to prison again in Nanchang for participating in Falun Gong activities. She couldn't understand why Yang Xin, her youngest son, was so obsessed with the Falun Gong cult that harmed people, and she felt that most of her son's life had been ruined by the evil cult. "I often woke up in the middle of the night and cried bitterly, as I felt really sad!"
According to Yang's mother, when the local government cadres came to visit her at her home, they said they could help find someone to accompany her to see her son in prison. However, she felt that her old age, coupled with her high blood pressure, carotid arteriosclerosis, and other diseases, made it hard for her to stand the hardship of the trip. She said, "My biggest wish now is for my son to reform himself thoroughly and obtain release from prison as soon as possible. Maybe we still have a chance to see each other again!"
The author learned that Yang Xin, currently serving his sentence in prison, had undergone a great change in his thinking after being patiently and carefully educated by the correctional police officers. He had gradually realized the harmful nature of the Falun Gong cult. He had actively expressed that he would try to make a clean break with his past errors to get rid of the nightmare brought by Falun Gong and embark on a new life after his release from prison.